Communication Arts department welcomes new English teacher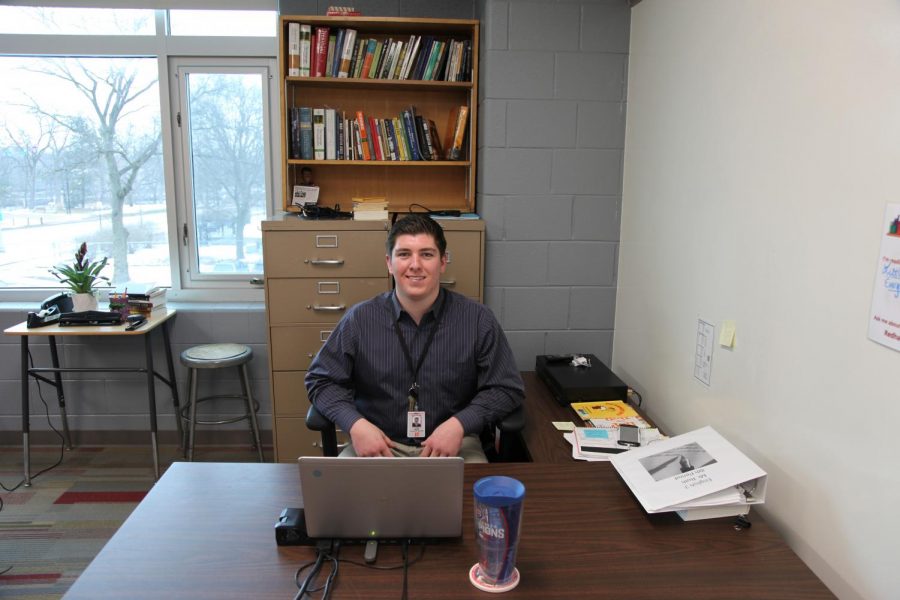 For as long as he can remember, Luke Roth has always liked English. Writing, reading and speaking just came naturally to him.
Having graduated from Naperville Central in 2013, Roth has returned to his alma mater as the newest teacher in the Communication Arts department.
While a high school student, Roth was involved in football and wrestling, for which he was a three-time state qualifier. He was also part of the J. Kyle Braid Leadership Foundation.
After graduating from Central, Roth attended Illinois Wesleyan University, where he played football as a linebacker. Initially a marketing and advertising double major, Roth quickly changed to an English and secondary education double major.
"[English and secondary education] was everything I wanted to cover, without the rush of a business setting," Roth said.
After college, Roth student taught at Normal Community West High School, where he taught English 2 and 3, AP English Literature and Composition and Senior Rhetoric.
Given Roth's recent experience teaching, Michael Doman, the instructional coordinator for Communication Arts, was quick to recommend Roth to the district for hiring.
"You want to see a teacher with a strong commitment to students and do what's best for the students, and Roth has this quality," Doman said. "He has a great energy for teaching students and is knowledgeable with the Common Core of juniors and seniors."
But what makes Roth stand out is his teaching style.
"A lot of teachers' teaching technique is very one way, but [Roth's style] is more him working with students back and forth and having us work with others," junior Tariq Sikander, who has Roth for English 3, said. "It's very different but very good."
In addition to teaching English 3 at Central, Roth is also an assistant coach for wrestling and coaches football in the summer and fall.
"The students are why I wanted to be a teacher," Roth said. "It's seeing them have an 'aha' moment and knowing that they will succeed."
About the Writer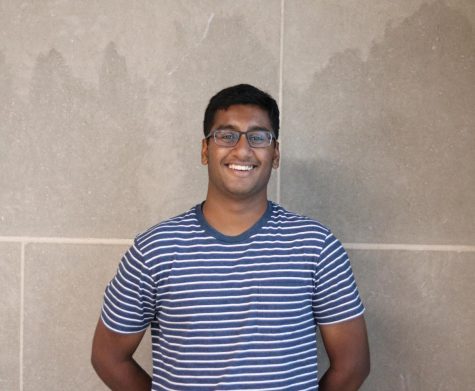 Prem Chandrasekar, Managing Editor
Prem Chandrasekar is a senior at Naperville Central. This is his second year of staff as a Staff Writer, and his first year as a Managing Editor. Prem plays on the tennis team, is involved in JSA and Merry Tutor. In his spare time, you can see Prem binge watching Arrested Development or coaching tennis for kids with Down Syndrome. In the future, he hopes to attend the US Air Force Academy.