La Journal Cafe: 2018 Cosmetic Recap
Marissa Laqui, Community Editor, Social Media Manager
January 2, 2019
New year new….makeup?! 2018 has been a wild ride, but let's not forget the famous luxury products that many makeup gurus and companies have provided us this past year! In celebration of the new year, I thought it would be perfect to do a 2018 cosmetic recap of the top makeup products that had everyone inspired and speechless.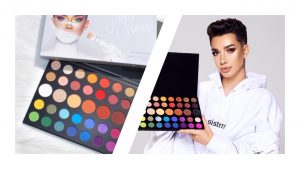 Morphe x James Charles
Hi sisters! It's the Morphe x James Charles Palette! Starting off with one of the most iconic palettes of 2018, it had sold out minutes after it was released. Sister James had been hyping up his palette for months during 2018 and had been seen numerous times giving out tutorials on YouTube using his proud creation. Retailing at $39, this palette is filled with a total of 39 beautifully vibrant and pigmented colors. The Morphe x James Charles Palette has no doubt been one of the most remarkable cosmetic drops of 2018.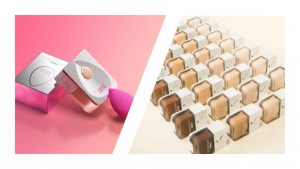 BeautyBlender Bounce Foundation
Widely known for their iconic beauty blender sponge, BeautyBlender Bounce came out with their first ever foundation line in 2018 that had everyone dying to check out for all the wrong reasons. BeautyBlender is definitely unique with the foundation packaging and the ability to dispense the foundation right onto their famous sponge, however, despite the full matte finish coverage it provides the skin, many people were outraged with the low amount of shade varieties that were provided. Their product retails at $40 and has arguably one row of color-inclusive foundation shades. Despite the controversy about the variety of foundation colors, the foundation itself has been rated quite high in the beauty community in terms of the quality of the product when being used.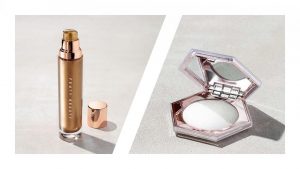 Fenty Beauty Body Makeup
Rihanna never plays around. Ever since Fenty Beauty set the bar for all makeup brands when they released 40 shades of their Pro Filt'r foundation, Rihanna aimed to create breathtaking products that can be used by people with all skin colors and continues to impact the beauty community. Rihanna has blown up the makeup industry with the release of the Fenty body makeup such as the Diamond Bomb All-over Diamond Veil and the Body Lava. The Diamond Bomb retails at $38 while Body Lava retails at $59.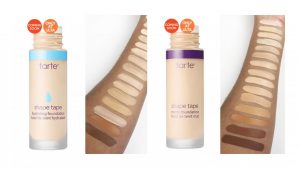 Tarte Shape Tape Foundation
Tarte Cosmetics is famously known for their great formula in their concealers. When Tarte announced that they were coming out with new foundations, many people were stoked. However, Tarte decided to give the audience a exclusive look at their new product by swatching their foundation and posting them on social media. Retailing at $39, let's just say that Tarte not only shocked their audiences but also infuriated them. Not only does the foundation have over 9 light skin shades of foundation, but there are clearly less than 2-3 dark skin foundations to represent audiences of color. This has sparked major attention to the beauty community and highlights the issue of not creating products for people of all colors.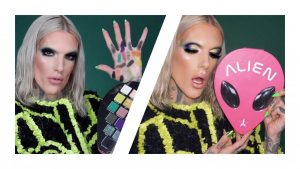 Jeffree Star Cosmetics Alien Palette
YouTube's famous makeup icon Jeffree Star has never let his audience down. In 2018 Jeffree released his new and unique Jeffree Star Cosmetics Alien Palette. This has a total of 18 highly pigmented colors each with a corresponding space-themed shade name. Aside from the eyeshadow, Jeffree's inspiration for the overall packaging of the palette came from the time he completely shaved off his eyebrows and his grandpa called him his little alien. The Alien palette retails at $52 and Jeffree has demonstrated the palette's potential through his eyeshadow look in the Alien Palette reveal video.
About the Writer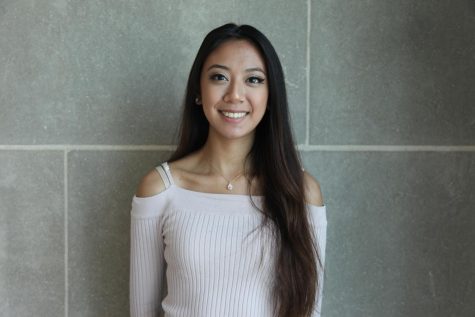 Marissa Laqui, Community Editor, Social Media Manager
This is Marissa Laqui and this is her first year on staff for Central Times. She has climbed her way to the top and has earned the roles of Social Media Manager and Community Page Editor. Outside of Central Times she is a major food enthusiast and runs her own food blog. She also is involved in the school's Literary Magazine Club and is currently President of her youth group. She hopes to start a career in the writing field and one day work for a media entertainment company.