Speech team hosts 22nd Tournament of Roses
Hang on for a minute...we're trying to find some more stories you might like.
The Naperville Central speech team hosted its annual Tournament of Roses on Dec. 8. Junior Michelle Kee placed first in Original Oratory, sophomore Kate Li placed fourth in Extemporaneous Speaking and senior Aymun Khan placed sixth in Impromptu Speaking.
"The Tournament of Roses is known to be one of the best and largest tournaments in the season, so a lot of schools want to come," said Kee, a member of the speech team's executive board. "It's important that we fulfill those expectations and surpass them each year."
Along with Original Oratory, Extemporaneous Speaking and Impromptu Speaking, other events included Dramatic Duet Acting, Dramatic Interpretation, Humorous Duet Acting, Humorous Interpretation, Informative Speaking, Oratorical Declamation, Original Comedy, Poetry Reading, Prose Reading, Radio Speaking and Special Occasion Speaking.
"[Contestants] are judged on how they speak, their logic, organizational content and support," speech team sponsor Jeremy Lin said.
It was estimated that between 500 to 600 students competed from 23 schools across Indiana and Illinois. Students were then ranked against competitors from first to sixth and earned points for their schools. A lower rank correlates to a higher point total. Schools' points are then added at the end of the tournament to determine the winner of school sweepstakes.
Naperville Central first hosted the Tournament of Roses in 1996, so called because a coach's alma mater, Northwestern University, was competing that year in the Rose Bowl.
"[The Tournament of Roses] is tradition," Lin said. "It's a nice experience for the team to see the work that goes into hosting a tournament. We go to 12 or 13 tournaments a year, and it's nice to recognize that [other schools] put in a lot of work for [students] to be able to compete."
In addition to organizing the event, members of the speech team spent 11 hours before and after the tournament to set and clean up.
"Roses is a giant event that takes the whole team and coaches to plan," Kee said. "It's something fun, yet daunting, but the team bond is always stronger after it."

About the Contributors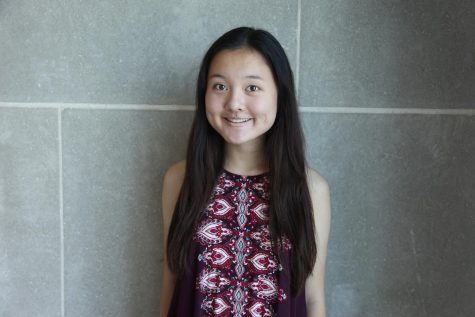 Vivian Zhao, Editorial Editor
Vivian Zhao is a junior at Naperville Central and this is her first year as a staff member of the Central Times. Outside of CT, Vivian is the VP of Career and Development in DECA and a debate captain. She enjoys spending time with her friends, reading, watching Netflix & stargazing in her free time. After high school, she hopes to attend college in the east coast and pursue a major in Political Science and Economics.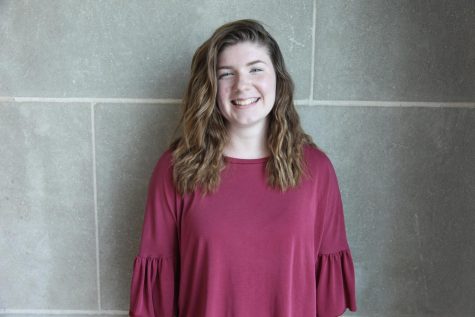 Maggie Dalton, Staff Photographer
Maggie Dalton is a junior at Naperville Central. This is her first year on Central Time's staff as a Staff Photographer. Maggie runs on the cross country and track team for Naperville Central. In her free time, she enjoys hammocking, watching Netflix, and hanging out with her cross country friends.