Naperville Central ranks exemplary in Illinois State Report Card
With no underperforming student groups and in the 10th percentile of all Illinois schools, Naperville Central was rated Exemplary by the Illinois State Report Card. This report card rating is a part of the federal Every Student Succeeds Act, which requires all states to give all schools, including preschools, a "summative designation." This designation evaluates a school's performance and growth by a variety of factors that reflect the level of academic successes and proficiency. The highest designation is exemplary, then commendable, underperforming and lowest performing.
"I'm very proud that we were rated exemplary," Jackie Thornton, Central's assistant principal for curriculum and instruction, said. "Given that it was a new rating system, we knew that we wouldn't be rated poorly, but to be in the top level was validating."
For some schools, such as Scott Elementary School, the new analysis made a big difference. In 2016-2017, Scott reported having around 55 percent of students "Ready For the Next Level." For the 2017-2018 year, it was given the Exemplary rating.
"At the elementary level, 50 percent of the school's designation is based on growth," Kristine Zieman, District 203's project manager for assessment. "So, schools that in the past might not have had high proficiency levels but are showing high amounts of growth are going to raise their summative designation."
This explains why there was such a large division between the past two years' evaluations for Scott. The new rating system emphasizes growth more than it previously has, and this shift in thinking has gained positive feedback.
"The new indicators, I think, are much more comprehensive than have been," Thornton said. "I think it's great that the whole student and the whole school experience are being measured…[and Central has] always paid attention to what is the student and staff experience. I think one of the things [Central is] most proud of is the culture and the climate we have here," Thornton said. "We really care about kids and each other."
In District 203, 13 out of the 21 schools were rated exemplary and the rest were given commendable. Both high schools, Naperville Central and Naperville North, were rated exemplary.
"Naperville 203 has very rigorous curriculum," Zieman said. "I think that has helped contribute to our exemplary ranking at the high school level."
However, an exemplary rating does not mean the school is perfect and needs no improvements.
"We do have achievement gaps, whether you look at SAT or another [test]," Thornton said. "We know, too, that there is room for growth. Even students who are in the 'meeting' range we want to see gaining growth."
Central's two yearly school improvement plans play important roles in the focus of Central and how it ensures positive growth. The first improvement plan is to make sure every student and staff member feels safe and respected at school. The second plan focuses on using collaboration to ensure high levels of learning for all students. Because one of the school improvement plans centers on creating a positive environment at Central, beginning this year, the Five Essentials Survey will be taken by students, parents and staff members every year.
"I think our [district] designations further illustrate the wonderful job our teachers, students, parents and staff are doing to prepare Naperville 203 students for their futures," Zieman said.
About the Writer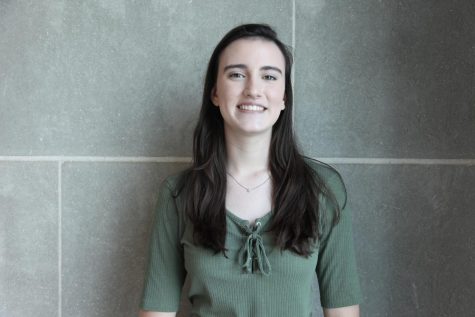 Abby Rohe, Staff Writer
Abby Rohe is a senior at Naperville Central High School. This is her first year being apart of the Central Times Staff. She hopes to learn more about journalism and the process of creating a newspaper. After high school, she aspires to become a Physician Assistant.