Maddie Surin contributes to gymnastics community post-surgery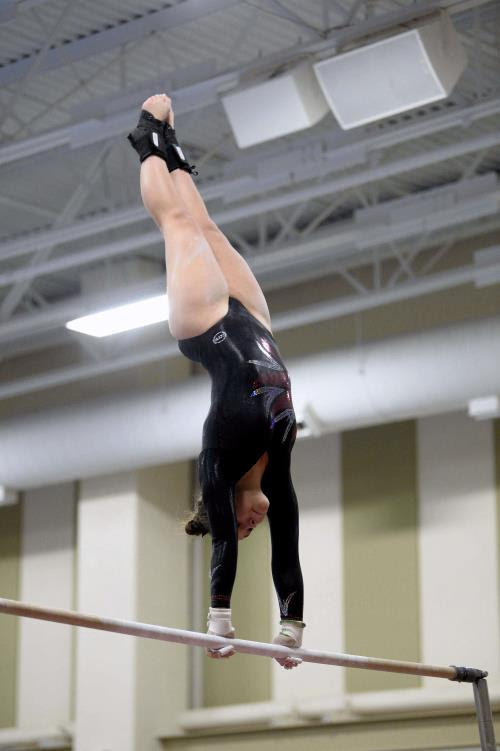 Alana Cervera, Online Managing Editor, Sports Columnist
December 19, 2018
Senior Maddie Surin is reflecting on her gymnastics career and the lessons she has learned that will carry her into her future endeavors.
"Gymnastics makes you who you are and it turns you into the person you want to see yourself being, but also you want to see other people being," Surin said.
Surin started gymnastics at age 2 in a Mommy and Me class at the Lemont Park District. She later joined the team when she was 6 years old and never stopped competing for the next 10 years.
She played basketball, volleyball and continued gymnastics in junior high. She trained with the Lemont gymnastics club and then moved to Naperville when she was in seventh grade.
She continued to practice at Legacy Elite Gymnastics Club and found her main gym at American Gymnastics.
Surin competed on Naperville Central's gymnastics team and was on varsity for all three years.
Surin cracked a bone in her left ankle sophomore year and required surgery. She suffered the same injury the next year and was forced to quit gymnastics after.
"Just knowing that my time got cut short really gets me," Surin said. "And I find myself really upset about it sometimes, but I remember I get to go to work and show kids what it's all about."
Glen Reimers, head boys and girls gymnastics coach, has known Surin since she was 10 years old.
"She was a good gymnast and tried hard all the time," Reimers said. "She was a big part of the team, and it's different this year and a little strange. It's like when as a parent one of your kids goes off to college and you don't see them everyday. I definitely don't see Maddie everyday at all."
Senior Rose Fritz has known Surin since Link class freshman year and competed in gymnastics with her.
"In the gym, Maddie is always joking around, which lightens up the mood, especially when we're all struggling with skills," Fritz said. "She was always kind to all in the gym and talked to everyone."
Surin continues to make an impact in the gymnastics community through coaching children at the Naperville Park District building Fort Hill.
"From gymnastics I've learned that you have to take all these different people, some people spoiled, some are poor, people that are really cocky, some who won't come out of their shadow, and I think that with all these different people you build who you are off of them," Surin said. "Your relationships with them make you who you are."
About the Writer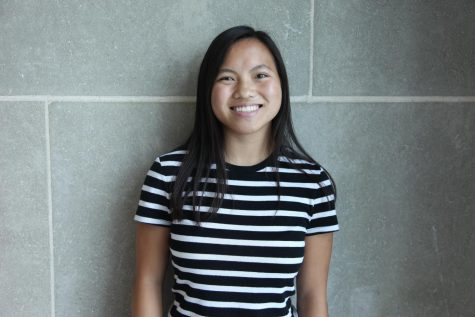 Alana Cervera, Online Managing Editor, Sports Columnist
Alana Cervera is a senior at Naperville Central and is a second-year staff member on Central times as the Online Managing Editor. She brings a positive attitude and writes stories from a new angle. Outside of Central Times she ballroom dances and dives for high school, constantly staying busy and active. She hopes to become a Nurse and start a career in the medical field after high school.