Naperville hosts annual 5K Turkey Trot fundraiser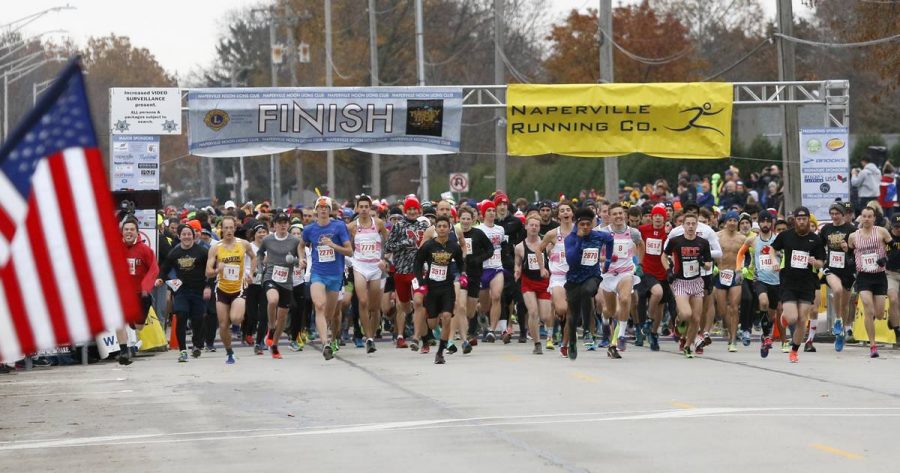 Every Thanksgiving, people of all ages flock to Naperville's annual Turkey Trot 5K. Created by the Naperville Noon Lions, the race raises money for blind, low vision and hearing impaired individuals in the area. All athletic levels are welcome and encouraged to bring their families and friends.
The race, which takes place on Thursday, Nov. 22, at 8 a.m., provides a way for runners to get in some quick miles before the Thanksgiving festivities begin later in the day. This year marks the 21st annual Naperville Turkey Trot.
"It makes me feel good about the food I'm going to indulge in that night," senior Julia Tung said. "My dad does this really cool thing where he pays us for races, and if we beat him or get a personal best he gives us more. Last year I ran with him and my sister and we all raced together."
Tung has participated for the past six years and doesn't mind that the race takes place so early on a holiday.
"It's part of the culture," Tung said. "Last year, my brother and his friend even ran it in onesies, and he was a turkey."
Naperville Central math teacher Jeff Danbom agrees and appreciates the variation he sees each year he participates.
"It's cool because there's been years where it' has snowed and years where you're wearing shorts and a t-shirt," Danbom said.
Proceeds from the race go toward the Naperville Noon Lions Club, a charity which helps fund research for retinal diseases, grants money to the Foundation for the Blind and the National Federation of the Blind – Illinois and helps support local eye examinations for early childhood centers in Naperville.
"Every year has been a fun collection of runners who want to get out and be active on Thanksgiving," Danbom said. "There's a lot of energy because it's a holiday weekend. People are really excited about it, and it's a fun atmosphere. I've run it for 14 years."
The race starts and ends at Naperville Central and participants receive a complimentary breakfast and long-sleeve shirt.
Those 14 years old and up can register online for $40 at napervilleturkeytrot.com and packet pick up is at the Naperville Running Company from Nov. 17 to Nov. 21.
"If you've never tried it it's a great event with a good community of people who just want to come out and have a good time," Danbom said.
About the Contributor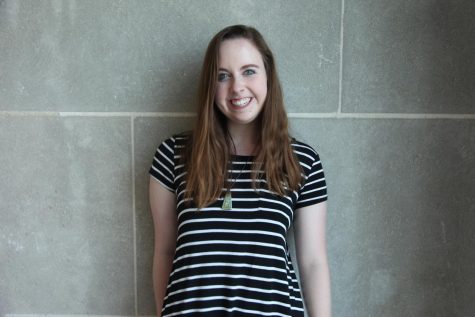 Claire Paschke, Entertainment Editor
Claire Paschke is a senior this year at Central and is pumped to be the Entertainment Editor! It's her second year on staff and she loves baking cookies and filling water bottles for her CT babes because hydration is important. Claire loves to watch movies and in her spare time you can find her baking bread at Great Harvest or destroying at bingo when she volunteers at St. Pat's. In the future, she wants to be an Environmental Engineer.