Students exercise right to vote for first time
This month's local, state and federal elections provided a new opportunity for first-time voters to be civically engaged.
Senior Nora Lullo voted on Nov. 6 and was excited to participate after having registered to do so before the primary elections earlier in the year.
"It felt good to vote because I've heard so much about the politics going on in our country recently," Lullo said. "I was able to have a say and take my time, do my research and figure out what my thoughts were so that I could make an impact."
She reflected on the changes that have occurred in the U.S. surrounding the right to vote.
"As I was leaving the polling place I was thinking about the fact that women didn't even used to be able to vote," Lullo said. "That was just so crazy to me, [considering] that it's something people take for granted now."
Based on early estimates by the Center for Information and Research on Civic Learning at Tufts University, 31 percent of eligible voters between the ages of 18 and 29 submitted ballots. This estimate is at least 10 percent higher than turnout for this demographic in the 2014 midterm elections.
In the November election, more than 49 percent of eligible voters participated, in comparison with 36.7 percent in 2014 according to the United States Election Projection.
Based on estimates from the Associated Press, approximately 113 million Americans voted, the highest turnout for a non-presidential election in over 50 years.
Humanities teacher Michael Bochenski believes voting has immense power and stresses the importance of civic engagement, asking everyone to do so when they receive the opportunity.
"Elections and campaigns are one of the most vital ways American citizens can voice their opinion, and I consider them bloodless revolutions," Bochenski said. "Voting is the most clear and concise way that I can voice my opinion. You have to vote."
About the Contributor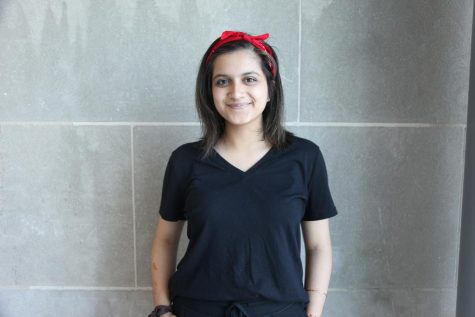 Laaiba Mahmood, Managing Editor, Opinions Columnist
Second year staff member Laaiba Mahmod is a senior at Naperville Central and is this year's Managing Editor and Opinions Columnist. Outside of Central Times, Laaiba is involved with Class Council and Muslim Student Association. In the future she hopes to study International Relations/Political Science with minors in Communications or Journalism and Economics.