Sunny Strategies: Tips for Turkey Day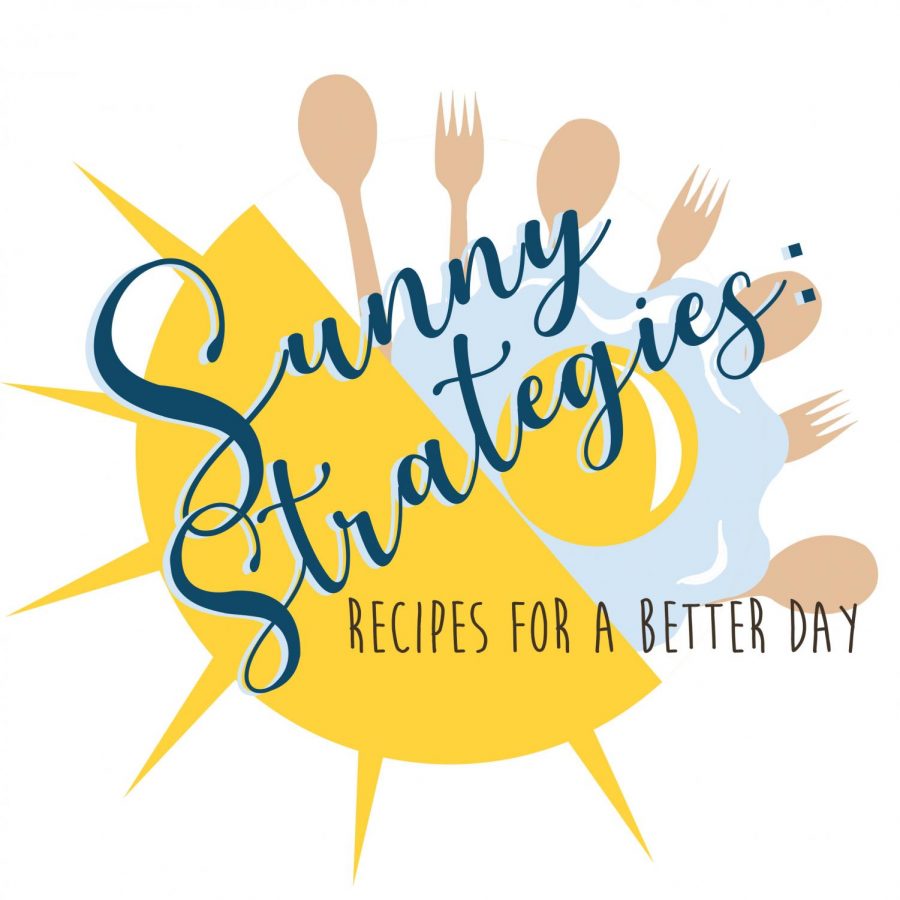 The holidays are supposed to be a time of year when you can reconnect with family and friends and enjoy the spirit of the season.
I used to adore Thanksgiving. The buttery smell of the hot turkey roasting in the oven, the pure excitement of spending time with my little cousins and the warm comfort that comes with being tucked inside a cozy home while the chilly November wind howls outside, are all fond memories I have of Turkey Days past.
But, it seems like each holiday becomes more difficult to handle.
I'm blessed with two supportive parents, a brother and a sister who always make me laugh and the sweetest golden retriever puppy you'll ever meet. But the rift between us and our extended family seems to grow wider with each passing year, and I'm at a loss on how to fix it.
Critical comments about college decisions, hurtful remarks about significant others and the outcome of the previous presidential election have all taken its toll on the relationships we share with some of our aunts and uncles. And sadly, I know so many others out there can relate.
I don't talk to some of my family members during the year. The long months of summer fun and school responsibility provide an effective distraction and it's only around the holidays that the pain re-emerges.
I'm not going to pretend I have all the answers for those in a similar boat. But I do have a few coping strategies that I'm going to utilize this year as we all gather around the Thanksgiving table.
Sometimes the only thing you can do is paste a smile on your face and do your best. Even when a comment rubs you the wrong way or you're struggling to keep your frustration in check. Remind yourself of the people who accept you for who you are and love you unconditionally, and prioritize spending time with those in your life who make you feel good about yourself.
I know deep down that I will never click with some people in my family and that's okay. The only thing you can do is be yourself and remember that in a few years you might not even see some of these family members again.
This holiday season, I encourage you to take time for yourself and do your best when it comes to your family. It may not be easy, but you are strong enough to handle anything, even a mean-spirited remark from someone you love. The recipe I wanted to share this month is one my favorites. It's super simple, and I encourage you to make it with those in your life who support you and make you a better version of yourself. This time of year can be hard, but pecan pie bars made with extra brown sugar and love always help. Enjoy!
Brown Butter Pecan Pie Bars
Recipe courtesy sallysbakingaddiction.com
Crust:
1 cup ( 2 sticks) unsalted butter
1/2 cup granulated sugar
1 teaspoon pure vanilla extract
1/2 teaspoon salt
2 cups all-purpose flour
Filling
1/2 cup unsalted butter
1/2 cup packed light or dark brown sugar
1/2 cup pure maple syrup
2 Tablespoons heavy cream
2 large eggs, beaten
3 cups coarsely chopped pecans
optional: sea salt for sprinkling
1.) Preheat the oven to 350°F and grease a 9×13 inch pan or line with parchment paper leaving an overhang on the sides to lift the finished bars out. Set aside.
For the crust: Slice the butter up into pieces and place in a light-colored skillet. (Light colored helps you determine when the butter begins browning.) Melt the butter over medium heat, stirring occasionally. Once melted, the butter will begin to foam. Keep stirring occasionally. After 5-8 minutes, the butter will begin browning– you'll notice lightly browned specks begin to form at the bottom of the pan and it will have a nutty aroma. Once browned, remove from heat immediately and allow to cool for 5 minutes.
2.) In a large bowl, stir the brown butter, granulated sugar, vanilla extract, and salt together in a medium bowl. Stir in the flour until evenly combined. Press the mixture evenly into the prepared baking pan. Bake for 15 minutes.
3.) For the topping: Combine the butter, brown sugar, maple syrup, and heavy cream in a medium saucepan over medium heat. Whisk to combine the ingredients and dissolve the sugar. Bring to a boil and allow to boil for 3 minutes. As it is boiling, carefully spoon 1/2 cup of the mixture into a glass measuring cup. Slowly drizzle and stir hot mixture into the eggs. Stir frequently to keep it moving so the eggs do not scramble. Once all of the mixture is added to the beaten eggs, slowly drizzle and whisk this back into the pot. The trick is to always be stirring/whisking to avoid scrambling the eggs. Remove from heat, stir in the pecans, and pour evenly over the crust.
4.) Bake for 30-35 minutes. A toothpick inserted in the center should come out *mostly* clean. If the top is getting too brown as it bakes, loosely cover with aluminum foil. Remove from the oven, set on a wire rack, and allow to cool completely before cutting into squares. Cover and store leftover bars at room temperature or in the refrigerator for up to 1 week.
About the Writer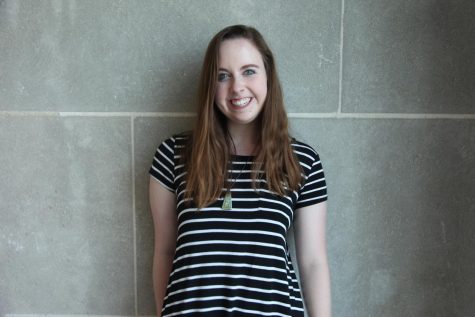 Claire Paschke, Entertainment Editor
Claire Paschke is a senior this year at Central and is pumped to be the Entertainment Editor! It's her second year on staff and she loves baking cookies and filling water bottles for her CT babes because hydration is important. Claire loves to watch movies and in her spare time you can find her baking bread at Great Harvest or destroying at bingo when she volunteers at St. Pat's. In the future, she wants to be an Environmental Engineer.