Say 'Aloha' to Naperville's new Hawaiian Poke restauraunt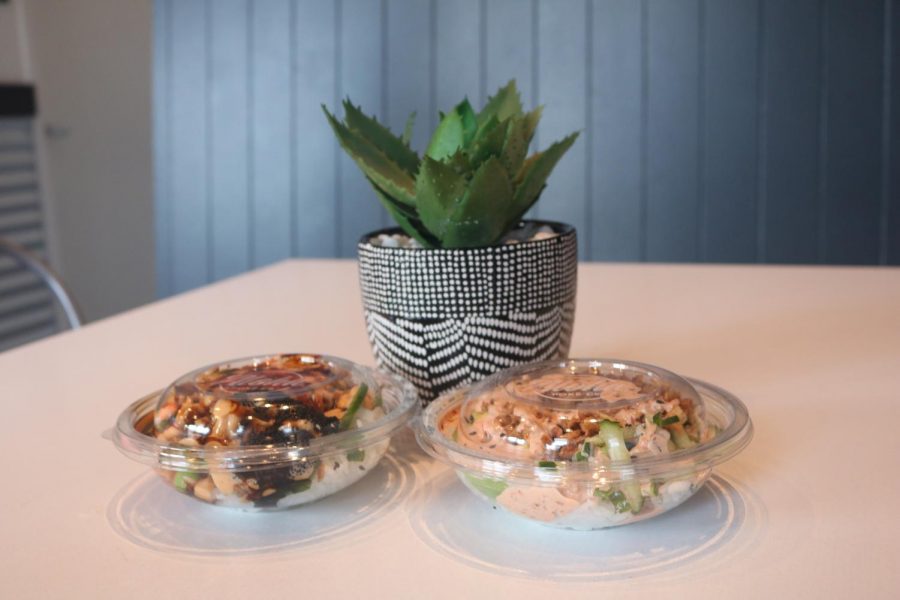 Marissa Laqui, Community Editor, Social Media Manager
October 31, 2018
Starting off as a small Chicago train station food stall, Aloha Poke has recently opened their doors to Downtown Naperville. Aloha Poke's fresh poke bowls are a mix of high quality raw ingredients such as fish and vegetables. They have a mission to provide a healthy meal that fuels your day and makes you rethink the fast food industry.
I recently visited the new establishment and was completely mind-blown by the overall appearance both inside and out. The tropical sensation and the Hawaiian-inspired decorations have created a beautiful atmosphere that is perfect for enjoying seafood bowls.
The employees working at the restaurant were super helpful when it came to new customers. They highly recommended a house bowl for first timers as it is considered their most popular meal.
The price of each meal was determined by the size of each bowl: The Little Bowl for $7.50, the Big Bowl for $9.50 and the Kahuna Bowl for $14.50.
Using only fresh ingredients and fresh fish, Aloha offers three different house bowls: Aloha, crunch and volcano and also comes with the choice of creating your own poke bowl. You are given a large variety of ingredients and sauces to spice up your meal.
Although this restaurant can get a little pricey, the end result of your favorite combination is priceless. I was recommended by the Aloha staff to get their famous crunch bowl with spicy aioli. Containing jalapenos, cucumber, scallions, edamame, tobiko and a bread crumb topping, the crunch bowl was no doubt a safe choice.
Although I am not a big fan of spices, the bowl was delicious and a great representation of Hawaiian-styled dishes.
Aloha Poke has enhanced Naperville's diversity in their collection of strip-mall restaurants. Aloha Poke gives a spin on sushi and serves a diverse, yet authentic taste of Hawaiian food.
About the Contributors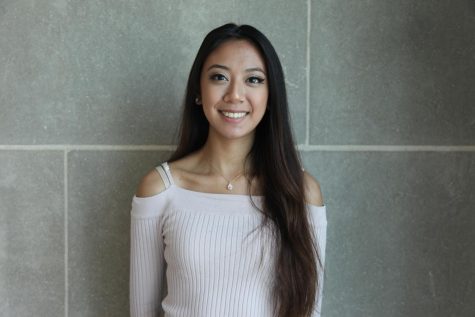 Marissa Laqui, Community Editor, Social Media Manager
This is Marissa Laqui and this is her first year on staff for Central Times. She has climbed her way to the top and has earned the roles of Social Media Manager and Community Page Editor. Outside of Central Times she is a major food enthusiast and runs her own food blog. She also is involved in the school's Literary Magazine Club and is currently President of her youth group. She hopes to start a career in the writing field and one day work for a media entertainment company.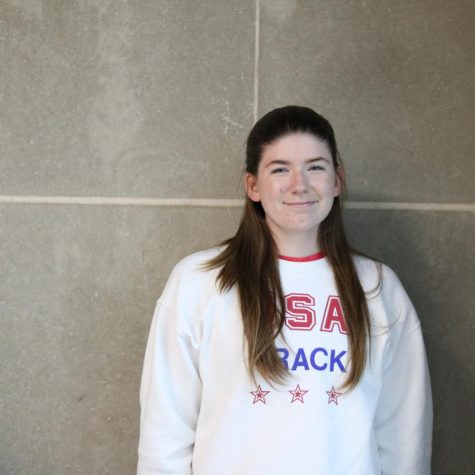 Maggie Dalton, Head Photo and Art, Community Editor & Columnist
Maggie Dalton is a senior at Naperville Central High School and Head of Photo and Art. This will be her second year on staff. She loves the friendships and community in the Central Times. Maggie runs cross country and track as well as participating in Student Advisory Council. Outside of school Maggie leads church retreats, hammocks, and plays ukulele. In the future, she hopes to become a high school Social Studies teacher.