Review: Netflix excites with thrilling Halloween flicks
Leaves in every shade of orange and red fall gently onto the ground. The wind picks up, and the smell of pumpkins and cinnamon in the air signal the start of fall.
Fall means fuzzy sweaters, hot chocolate and carving pumpkins. It also means Halloween is on its way, making it the perfect time to watch horror movies.
Netflix has hundreds of jaw dropping, bone chilling movies that will give you nightmares for weeks. Here is a list of the best movies to check out:
Honorable Mention:"The Babadook"
This psychological horror movie follows a depressed mother, haunted by the death of her husband, who battles a monster her son claims lives within the house. "The Babadook," with a 98 percent Rotten Tomatoes score, is certain to leave you on the edge of your seat.
Number 5: "It Follows"
This terrifying film is about a young girl who is followed by some sort of supernatural force. If you're looking for an intense physiological horror movie, this one's for you. Everyone from the critics to the audience loved this 2015 movie with a 97 percent on Rotten Tomatoes. "It Follows" will have you looking over your shoulder for weeks.
Number 4:"The Ritual."
This 2017 horror movie follows the story of several friends who go camping in the woods for the evening. However, the situation quickly goes awry when evil forces begin to stalk them. The film has every sign of a good horror movie, some creepy woods, a scary cult and a vengeful God. Not to mention, the movie was directed by David Bruckner, known for other great horror movies such as "V/H/S" and "Signals." With a 71 percent on Rotten Tomatoes, "The Ritual" represents the best in new horror, and it's sure to leave you with chills.
Number 3: "The Shining"
Based on the best-selling Stephen King novel, "The Shining" tells the dark tale of a struggling novelist whose family moves to an empty hotel for the winter. Dark spirits begin to trouble the father, Jack, played by Jack Nicholson. Directed by the legendary Stanley Kubrick, known for movies such as "A Clockwork Orange" and "2001: A Space Odyssey," this film will keep you guessing from beginning to end. This classic horror film scored an 86 percent on Rotten Tomatoes and is one you can come back to year after year.
Number 2:"The Invitation"
"The Invitation" is brand new to Netflix this year. A man is invited to a dinner party by his ex-wife. The dinner party quickly makes a turn for the worse as the wife continues to act stranger and stranger. The movie leads into an incredible plot twist with a final scene that will be haunting you for weeks. With a solid 88 percent on Rotten Tomatoes, this film displays everything that's incredible about the new wave of horror films, with a killer plot, in depth characters and bone chilling suspense.
Number 1:"The Witch"
This jaw dropping movie tells the twisted tale of a town in the 1600s haunted by black magic and witchcraft. "The Witch" artfully integrates old English and ancient magical concepts with a innovative plot to create something as incredible as it is terrifying and has a rating of 91 percent on Rotten Tomatoes.
About the Writer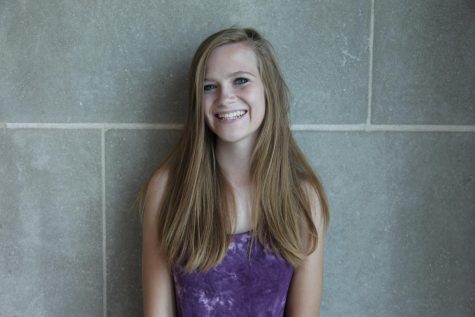 Noelle Schwarz, News Editor
Noelle Schwarz is a senior at Naperville Central and is excited about her second year on the Central Times editorial board as a News Editor. She's looking forward to getting to tell people's stories that don't normally get heard and to give a voice to the students at Central. Outside of school, she likes to kayak, play the ukulele, write stories, and work on films. In the future, Noelle plans to become a film producer.