First choir concert shows variety through song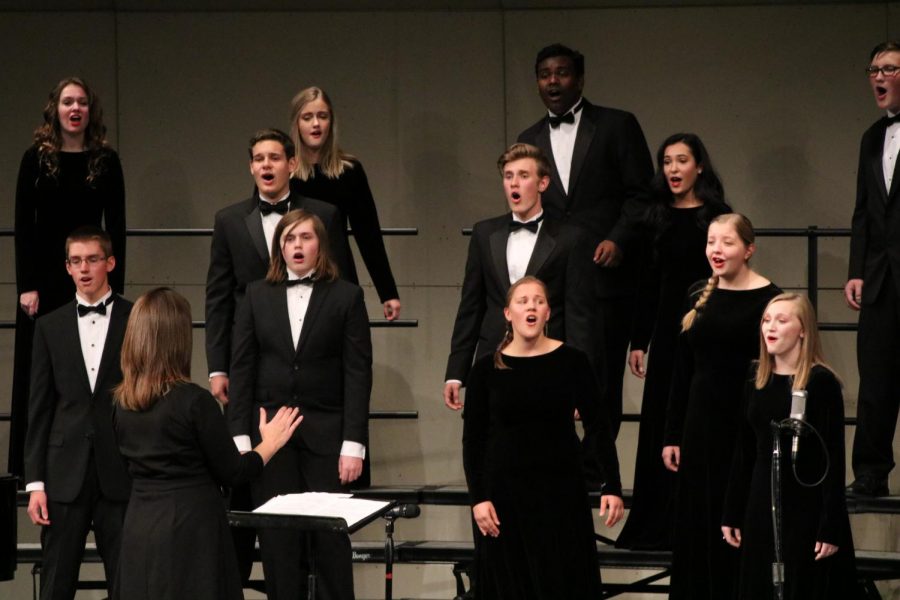 The lights dim and the audience is silenced. The first group of students stand prepared on the stage, ready to present their hard work in song.
Naperville Central's first choir concert this year showcased all choirs with a variety of music choices on Oct. 16 in the auditorium.
Students from the five different choirs: Combined Cecilian, Bass Choirs, Concert Choir, Treble Choir and Chorale all got to perform in front of friends and family.
Prior to the event, choir director Kelly Mielcarz explained the importance of student performance.
"This is an opportunity for each choir to present itself to the community and establish their image," Mielcarz said. "It is an opportunity for the students to display their confidence and perform and engage their audience in their performance."
While there was no theme to the concert, the audience heard an array of music styles such as classical, folk, ballad and gospel.
The concert began with a combined piece called "Bonse Aba," in which all students sang. The event continued with each choir and a total of 13 songs in the concert.
"[Singing 'Bonse Aba'] should be an exciting way to kick off our concert season," Mielcarz said.
Students have been preparing for the concert since the first day of school.
Junior Anya Ailsworth is going on her third year in curricular choir and shared the difficulties of learning challenging material at a rapid pace. Untraveled Worlds is 22 pages, one of the longests songs in the concert.
"['Untraveled Worlds'] was a really hard song to do in a short amount of time," Ailsworth said. "It was a nice challenge."
Freshman Patrick Curran describes the transition from junior high choir to his first year at the high school level.
"I'm excited that we're not in the gym anymore, but a real auditorium and the fact that we have so much more people watching than in junior high," Curran said.
About the Contributor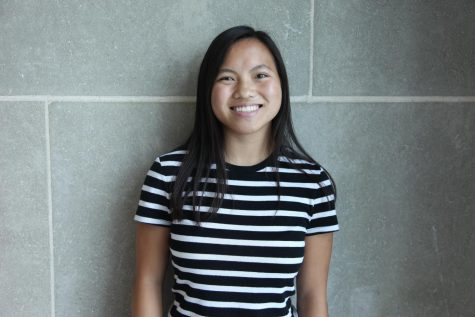 Alana Cervera, Online Managing Editor, Sports Columnist
Alana Cervera is a senior at Naperville Central and is a second-year staff member on Central times as the Online Managing Editor. She brings a positive attitude and writes stories from a new angle. Outside of Central Times she ballroom dances and dives for high school, constantly staying busy and active. She hopes to become a Nurse and start a career in the medical field after high school.