Young girls varsity volleyball team starts strong
Alana Cervera, Online Managing Editor, Sports Columnist
September 26, 2018
With only one senior player on this year's volleyball team, the girls depend on team leadership in working toward a sectional win later in the season.
Senior captain Alex Vanwestrienen and junior co-captain Kayla Closset have led the team thus far to a record of 12-6 as of Sept. 19.
The program graduated 10 seniors last year.
"We have a super young team so we have a good foundation and just need to keep working hard," Vanwestrienen said.
Closset agrees.
"Our season is off to a pretty good start, but we still have a lot of work to do in order to accomplish our goals," Closset said.
The girls opened the season with a win over Downers Grove North on Aug. 28.
"One highlight we've already had this season is when we beat a team that was highly ranked above us," Vanwestrienen said. "We beat [DGN] at home, and it was such an amazing feeling."
Continuing through the season, the girls team made a stand out performance by placing second in their recent tournament on Sept. 7 at the Effingham Crossroads Classic.
"Even though we're [a] young [team], we're going to surprise a lot of people," said Tom Holmberg, assistant girls volleyball coach.. "We did at [Effingham] and right now, we want to play as well as we can. Ideally, we want to peak at late October and early November."
Vanwestrienen has been a three year varsity starter for the team. Holmberg explains the importance of this, especially for this season.
"Her experience in playing in very difficult situations and her knowledge in the workings of her program have made her a very good asset for our team," Holmberg said.
The girls' next home match is against Neuqua Valley on Sept. 25.
About the Writer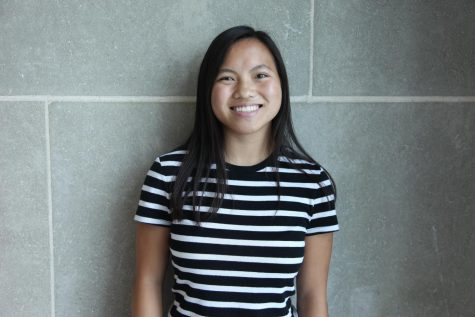 Alana Cervera, Online Managing Editor, Sports Columnist
Alana Cervera is a senior at Naperville Central and is a second-year staff member on Central times as the Online Managing Editor. She brings a positive attitude and writes stories from a new angle. Outside of Central Times she ballroom dances and dives for high school, constantly staying busy and active. She hopes to become a Nurse and start a career in the medical field after high school.