Sculpture heart painted by art teacher and Central students will be on permanent display in Honor Garden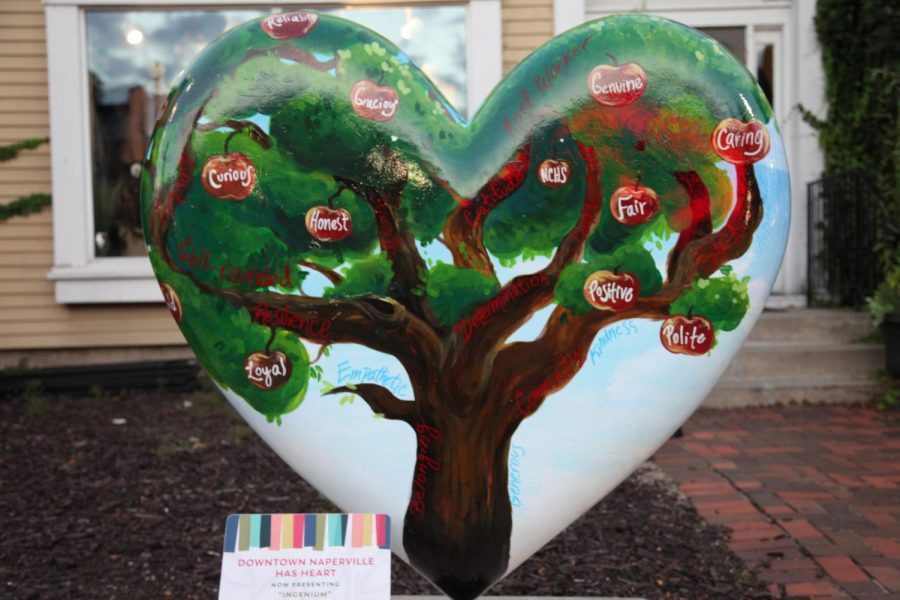 After being displayed in downtown Naperville, a heart painted by Central faculty and students will transfer to Central's Honor Garden. The sculpture, titled Ingenium, was painted by Central art students as a part of Downtown Naperville Alliance's annual themed sculpture series.
Art teachers Chris Hodge and Andrew Jensen were the main organizers of the project.
Hodge and art students at Central have participated in this sculpture series for the past few years.
"It's nice because it brings art to the community and people can interact with a lot of the different sculptures," Hodge said.
The heart, sponsored by Edgewood Clinical Services, conveys some of the character traits one should have in a learning environment.
"We are professional students, so we knew better than anyone some of the traits we wanted to use," sophomore Andrea Peguero said.
She and other students at Central's Art Club painted the heart over the course of a month in May. Andrea and sophomore Neda Stankeviciute led the project, while fellow art students were free to work on the project as they pleased.
"It was very scary because we worked on it around finals, which was very high pressure," Peguero said. "I'd say we spent about six hours a week."
Edgewood Clinical Services supplied students with a nature theme to convey a message of growth in a learning environment. "We had a few sessions where we posted sketches and planned [the design] a bit, but after it was established, people would come and go and contribute to it," Hodge said.
Peguero and Stankeviciute laid out the initial design for the heart sculpture and helped to instruct students on how the heart should be painted and completed.
"We took all of the sketches that we had and we mixed and matched what we liked best," Stankeviciute said.
After finishing the sculpture, it was installed in Downtown Naperville on June 9 for patrons in the area to see.
After a vote from the community, the sculpture also won first place as the favorite heart in the series. The sculpture will be moved from its Downtown Naperville location and installed in the Honor Garden in late September.
"It will be a nice addition," Hodge said. "Every year it's nice to have a community project and for the students to do something that's recognized by the community at large."
About the Writer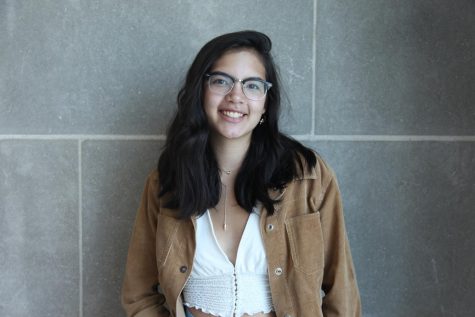 Madeleine Chan, Profiles Editor
Madeleine Chan is a senior in high school and is the Profiles Editor this year for Central Times. This is her second year on staff and she is so pumped to have an even better year! Outside of Central Times, you can find Madeleine being the secretary of Theatre Central and doing secretary things for the club (join Theatre Central). She also works at Everdine's grilled cheese in downtown Naperville and loves her dog.