Remembering George Pradel, Mayor Emeritus and Naperville Central Alumnus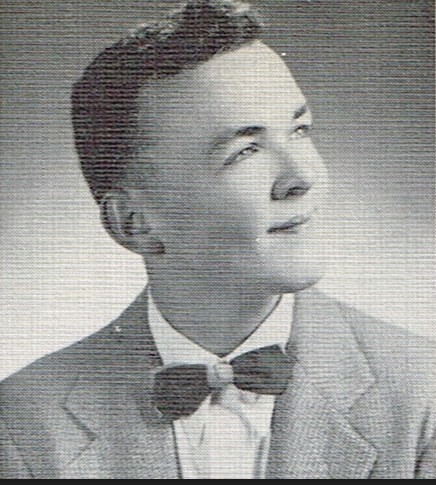 Naperville Mayor Emeritus George Pradel died Sept. 4 following a battle with cancer. It was a day short of his 81st birthday.
Pradel had been admitted to Edward Hospital a few weeks earlier after doctors found a cancerous tumor that later spread to his whole body.
"At approximately 9:30 a.m., our dad passed away, peacefully, surrounded by his three children, just as he wanted," Pradel's family wrote on a website that updated the community on his condition. "Thank you, again, for your love and support! We love you all."
Born in Chicago, Pradel's family moved to Naperville when he was two. He attended what is now known as Naperville Central High School.
During his time in high school, Pradel was a member of the biology club, pep club and Lensmen, a photography group. He played Cappy in the school production of "Meet Arizona."
"I, George Pradel, bequeath the keys to the National Tea Store to Mrs. Schnibben and Mrs. Stash," Pradel wrote in his senior quote.
Pradel served in the U.S. Marine Corps for three years following his graduation in 1955. After attending the College of Dupage, Pradel joined the Naperville Police Department in 1966, where he served for nearly 30 years.
When the national program Safety Town was brought to Naperville in 1977, Pradel, nicknamed "Officer Friendly," helped lead efforts on safety education as its first police instructor. In 2015, Safety Town was renamed the A. George and Patricia Pradel Safety Town of Naperville.
"George was the kind of man who knew everyone's name and when he saw you, no matter how busy he was, he'd stop and see how you were doing," wrote City Manager Doug Krieger in a statement.
In 1995, Pradel retired as a lieutenant following his victory in the mayoral election and served until 2015. During his time as mayor, Pradel swore in 371 employees to the Naperville Police Department, with positions including police chief, deputy chief, community service officer and police services officer. The population grew by over 40,000 when Pradel was in office.
"He always put the community first," said Pradel's grandson Zach Pradel, also a Central alumnus. "He was very people-oriented. He was a role model that way."
Pradel's vibrant personality infected those around him, whether it was in his public or private life.
"When we were little kids, he'd have this really old car," Z. Pradel said. "He'd always take me and my cousins for rides in it. Every time he'd give us a ride, he'd start saying something was wrong with the car – [we] would freak out. Right as he drove past Dairy Queen he'd say that the steering broke, and he'd turn into Dairy Queen every time and buy us ice cream."
With his wife Patricia, Pradel raised three biological children and fostered three others.
"He spent his free time working with kids in schools," said current Mayor Steve Chirico. "He touched a lot of lives."
In 2015, Pradel left office to spend time with his family. He was named Mayor Emeritus as the city's longest serving mayor and continued to work within the city.
"He supported me, and I included him," Chirico said. "Very often, when mayors change in cities, it's not a very positive transition, but that wasn't the case for Mayor Pradel and I."
Through his many roles, Pradel has created a legacy of kindness.
"He was so many things to so many people," Chirico said. "He was a police officer, so he was mayor of the law, but he was also mayor of a huge heart."
The Pradel family's website encourages donations to the DuPage Foundation's A. George and Patricia Pradel Fund as a way of, continuing Pradel's wishes to give back to the community. And his grandson says there are other ways.
"If anyone wants to honor my grandpa, just say hello to someone, befriend someone," Z. Pradel said. "He was always about meeting people and making sure everyone felt welcome."
Most, if not all, in Naperville have been impacted by the work of Pradel.
"A. George Pradel's service to this community left an indelible mark on our department that will no doubt continue to serve as inspiration to all those who knew him," Police Chief Robert Marshall wrote in a statement.
"Officer Friendly, you are now officially 10-42. We'll take it from here."
About the Writer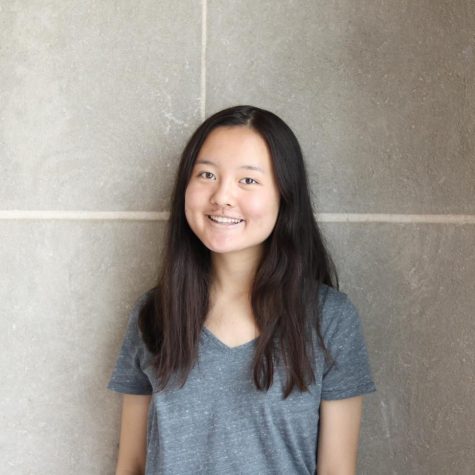 Vivian Zhao, Editor in Chief, Editorial Editor & Columnist
Vivian Zhao is a senior at Naperville Central and this is her second year on staff. Outside of CT, Vivian is a DECA President, debate captain, and runs the public health nonprofit All Hearts Count. She enjoys spending time with her friends, reading, watching Netflix & stargazing. After high school, she hopes to attend college in the east coast and pursue a career in policy or law.