Girls water polo coach inducted into Hall of Fame
Jeff Plackett, Naperville Central's head coach of girls water polo, has been chosen for the Illinois Water Polo Hall of Fame. On May 29, Plackett will attend a dinner where he will be recognized for the award.
Plackett is in his 16th season of being head girls coach at Central. Before that, he had coached both at school and club.
Two years ago, Jeff Wimer, head girls coach of water polo at Stevenson High School and part of the Illinois Water Polo Hall of Fame committee, nominated Plackett for the award.
"At the time we were having a conversation about another coach who I had nominated that was inducted a year ago," Plackett said. "And that's when I found out from him that I was also a nominee."
Previously, in both 2009 and 2012, Plackett was named the Illinois High School Association (IHSA) Water Polo Coach of the Year.
Andrew McWhirter, former boys water polo coach at Naperville North, was Plackett's high school coach and has seen Plackett's transition from athlete to coach over the years.
"In high school he had great enthusiasm for water polo and that carried over to college," McWhirter said. "He has a passion for the sport of water polo. More importantly, he passes on his passion of the sport to his players."
Junior Jenny Desch has learned vital skills from Plackett's coaching style.
"He is good at getting the team to set goals, focus and achieve them," Desch said. "This mentality of setting precise goals helps me improve my weaknesses in and out of the pool."
Desch is happy to see Plackett earning the recognition of being inducted into the hall of fame.
"Plackett deserves this award because of his success in the coaching world," Desch said. "He has brought many of his teams to the state championship where they get a trophy. I mean just look at the athletic hall."
Plackett has made and is grateful for many connections and has formed relationships he cherishes throughout his years of both playing and coaching water polo.
"The one thing that I really value from my years of coaching is the relationships I've developed with athletes, assistant coaches and other coaches," Plackett said. "I have met a lot of really great people through first playing myself and then coaching and they're all friendships that I've made and relationships that have lasted that I really value."
About the Writer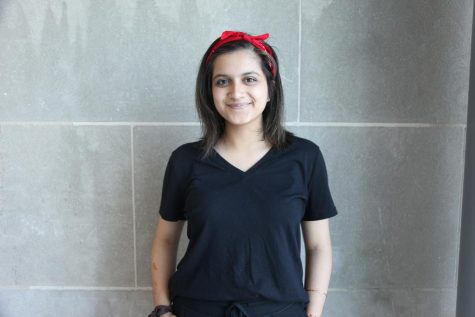 Laaiba Mahmood, Managing Editor, Opinions Columnist
Second year staff member Laaiba Mahmod is a senior at Naperville Central and is this year's Managing Editor and Opinions Columnist. Outside of Central Times, Laaiba is involved with Class Council and Muslim Student Association. In the future she hopes to study International Relations/Political Science with minors in Communications or Journalism and Economics.