Male athlete of the year: Felix Egharevba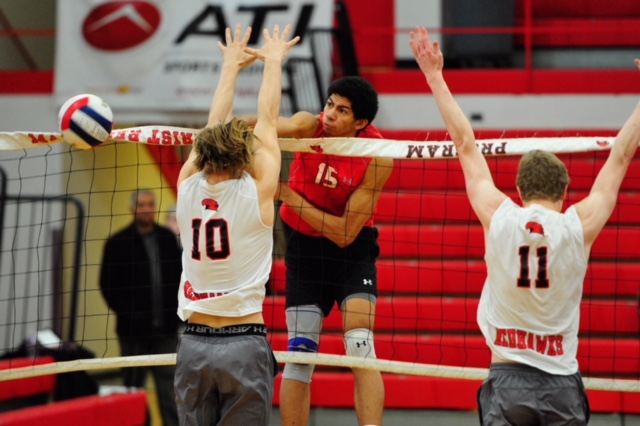 Senior Felix Egharevba could not believe he'd been selected as Male Athlete of the Year by the Central Times.
"Honestly, it's insane," Egharevba said. "I would've never thought it would be me. I was so shocked. I'm so humbled to receive this because I always thought it was gonna be someone else. There's so much hard work I've put into this sport. I dedicated my whole high school career to [volleyball]."
Egharevba started playing volleyball during his freshman year at Naperville Central. He had previously pursued basketball and tried track and field but found individuality within his new sport.
"I didn't want to be compared to my sister [D'Jenne] even though we're doing two different [track and field] events," Egharevba said. "I decided to play volleyball because I wanted to do something different. I'm tall and gifted with my long arms and long legs. I figured out after the first year that it was going to be the sport for me."
He continued to play throughout the summers through a club called Sports Performance and made varsity as a sophomore.
"Sports Performance is a tough club," Egharevba said. "It's very rigorous. The practices are intense but they're shaped to make you a better volleyball player."
Egharevba is very competitive with his siblings. Both of his sisters are also athletes which pushes him to work harder.
"My competition with my sisters started [sophomore year]," Egharevba said. "It was like, who can be the best athlete in our house? This competition is still going on today."
Egharevba plays as a middle hitter out on the court and is also one of the captains.
"Felix [is] definitely a good athlete," said Roger Strausberger head boys volleyball coach. "He's one of our key contributors this year on the volleyball team. I think the team feeds off of him. The energy he brings to the team is contagious."
Egharevba continued to work hard through junior year and in his senior year started considering colleges such as Lewis University, University of Southern California and Ball State University.
He was looking for not only an athletic fit but also academic. He committed to Ball State University in November as a nursing major and volleyball player.
"It's close [to home] and has [my] major and volleyball," Egharevba said. "I knew this was gonna be the right college for me when everyone in my family wanted me to go there."
Senior John Davis has known Egharevba since freshman year and has been by his side through the whole journey.
"He's a good leader," Davis said. "We rely on him to just get up and get a kill consistently. He's a big part of the team. I'll miss his attitude and personality. He's really funny and is a character out on the court."
Egharevba has contributed to Central both on and off the volleyball court. He participated in Medical Club, Red Rage Club, was a member of the PLC student committee and a LINK leader and commissioner.
Egharevba cannot put into words the blessings volleyball has brought him.
"This sport is insane how much it means to me," Egharevba said. "I would [have never thought] this sport would get me to college. All the hard work I've done. I never would have dreamed all of these would happen because of volleyball. I'm honored to receive this award."
About the Writer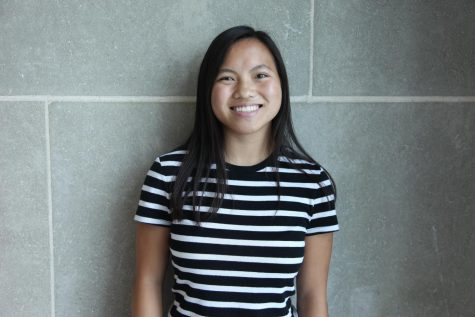 Alana Cervera, Online Managing Editor, Sports Columnist
Alana Cervera is a senior at Naperville Central and is a second-year staff member on Central times as the Online Managing Editor. She brings a positive attitude and writes stories from a new angle. Outside of Central Times she ballroom dances and dives for high school, constantly staying busy and active. She hopes to become a Nurse and start a career in the medical field after high school.