Review: 'Infinity War' reinvents the classic super hero flick
Hang on for a minute...we're trying to find some more stories you might like.
After 10 years, 18 films, over 40 hours, and $15 billion at the box office, "Avengers: Infinity War" has hit theaters. This is the third Avengers film and Marvel Studios' 19th overall film. Starring a ensemble cast of Robert Downey, Jr., Chris Pratt, Chris Hemsworth, Mark Ruffalo, Josh Brolin, Chris Evans, Chadwick Boseman, Scarlett Johansson, and nearly every other actor in Marvel's catalog, this is Marvel Studios' grand, spiralling epic. They have been building up to the film for 10 years.

The film focuses on Thanos, the mad titan, trying to collect the six infinity stones in order to balance life in the universe. And although the villain appears onenote, Marvel does its best to give Thanos a solid motivation and formidable presence. From the start it's shown how much of a threat he is to Earth's mightiest heroes.

But at times Thanos can seem incompetent. It seems the writers forget at times how strong he is and what he can do. If he was written with consistency, the movie would be over in two hours, not two and a half hours. His plan has several flaws in logic and often I found myself trying to justify his actions, rather than understand them.

The other villains in the movie become harder and harder to seperate. They are bland and at times they seem to just take time away from the more interesting characters.

The ensemble cast is handled incredibly well by directors Anthony and Joe Russo. It's quite entertaining to see the characters meet for the first time. But with so many personalities onscreen it comes at the detriment character growth in the film. Iron Man at the start is the same person he is at the end of the film. The same applies to nearly everyone else. They experience grief and battles but don't change in any meaningful way.

These issues exist on a writing level, but the actual filmmaking is phenomenal. Every scene and setting drips with color and visual style. The IMAX cameras used gives the film amazing depth missing in many other Marvel films. These fully shaped scenes are given the best special effects in Hollywood. I often wondered how a raccoon was trained so well, and would have to remind myself that I was staring at Rocket Raccoon.

Lasers, magic, guns, spaceships, explosions, and hand-to-hand combat are spread across so many environments that the eyes never get bored of looking at the film. The action sequences constantly entertain with all the types of powers at play. Although not as memorable as "Captain America: Civil War," the action sequences are spectacular to see.
These visuals, combined with the tense plot, give a constant thrill throughout. Danger is all around and the characters are never given time to rest. There is constant movement and although the movie nears almost three hours, it feels much shorter than that. The energy keeps up and never slows down. The separate story lines can slow down and outpace each other, but still always keep the movie moving.

For long-time fans, it's incredible to see this happen and watch the surprises unfold. This has been in the making for a decade, and although newer fans might not have the same connection to the characters, they can still enjoy the inventive action, tense story, and amazing visuals. It's a strong improvement over

"Avengers: Age of Ultron," and worth the time and money to see in theaters.
It's a strong hit for Marvel and will please the fans of this longed loved franchise. Aside from next years installment, few films will ever feel as large and epic as this. Not a home run in my opinion, but close to it.

About the Writer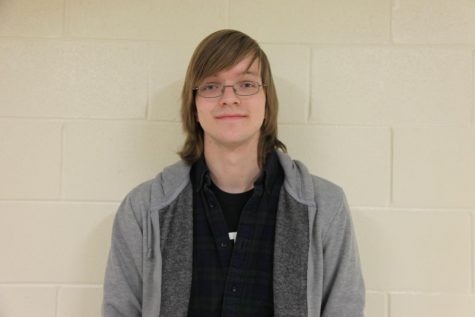 Blake Preston, Staff Writer
Blake Preston is a senior at Naperville Central and is looking forward to his first year at Central Times as a staff writer. He's excited to improve his writing and learn about journalism. At school, he's involved in Writer's Block, and Truthseekers. In his free time, he enjoys watching every movie he can and spending time with friends. In college, he wants to study film and writing.
"Isn't it enough to see that a garden is beautiful without having to believe that there are fairies at the bottom of it too?"
~Douglas Adams
Contact Information:
[email protected]