Prom court now gender-neutral, more inclusive of LGBTQ teens
Some looked confused. Others slightly amused. And most were disinterested, as then-freshman Kevin Otto came up and introduced themselves and said, still smiling, that in three years, they should vote for them for prom queen. And Otto reminded their classmates not to forget.
Three years later, Otto still has the same willowy frame, and their hair does occasionally change, from a natural brown to a pinkish-purple to — for a little bit — that bleached look that serves as a transition until the next color is selected. Their makeup skills are artful, often displaying a look that highlights their eyes and high cheekbones.
And, as planned, Otto is running for prom court.
"I've been campaigning since freshman year," Otto said. "[…] I don't know, it's just been a dream of mine for forever."
This year, though, there will be no prom queen. Or king. Naperville Central's Junior Class Council (JCC), which runs prom, has chosen to select six members, to be called prom royalty, to represent the senior class from a field of 20 finalists. The change is meant to make prom court more inclusive and reflect evolving perspectives on gender as something that is more fluid than binary.
Though prom queen is now off the table, Otto, who is gender non-conforming and identifies under the pronouns they and them, believes that this change improves upon the previous system.
"I know, being non-binary and not going by masculine or feminine pronouns that sometimes there is a sense of exclusion," Otto said. "Like king or queen, and there's nothing else. Now, it's for everyone no matter how you identify or how you express yourself."
Lynne Nolan, dean of student activities, told the Central Times that the change reflects a larger conversation that has been taking place in several area schools.
"[Several activities directors in the DuPage Valley Conference] got together and we were talking about how do we honor and validate people where they are in their lives and keep traditions going," Nolan said.
Senior Ralph Davis, who is transgender and also running for prom court, appreciates the change. He knows that as an LGBTQ youth, he is in the minority at school.
"I think it's good that [the prom court change] is low-key," Davis said. "Because that's what we want, not a big 'Everything is gender-neutral now!' We don't want an announcement or a ceremony, whatever, we just want it to be low-key and we just want to have the same abilities as other people."
For Nolan, the shift to be more inclusive of all students, regardless of gender identity, is natural.
"We're more aware of and more sensitive to gender fluidity, and we have some students in our school who are transgender kids," Nolan said.
All Central teachers and administrators were required to attend a session hosted by Youth 360 at the beginning of the school year that informed them about LGBTQ youth.
"It was really, really great because we got to hear what is current language, why it is important, [how we can] respect each individual in the classroom," Nolan said.
While this training does not specifically reflect staff attitudes regarding the acceptance of LGBTQ students, they are at least informed and have heard a consistent message. The same cannot be said for students, at least not formally.
"Something that we need to look for and that I'm trying to advocate for to be integrated next year is sensitivity training for the students," Otto said. "Because if you were to teach students, 'This is how you're supposed to treat people,' as common sense as that sounds, sometimes we do need reminding of that."
And when asked whether the students at Central were accepting of LGBTQ youth, Otto and Davis let out a collective sigh that ended in a chuckle as they realized that both had the same reaction to the question.
"I know a couple people who were assigned male at birth and have tried to run for queen, and it's viewed more as a joke and people will sign it and be like 'Oh, ha ha, that's funny,' and they think it's an intentional joke," Davis said. "But no, this person wants to be respected. In this day and age, it's not a joke."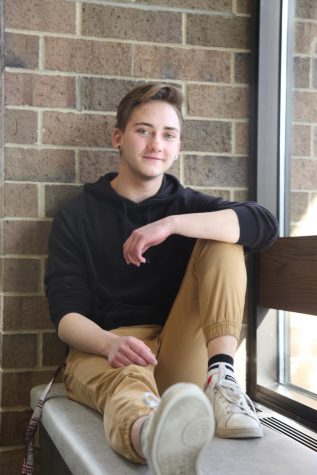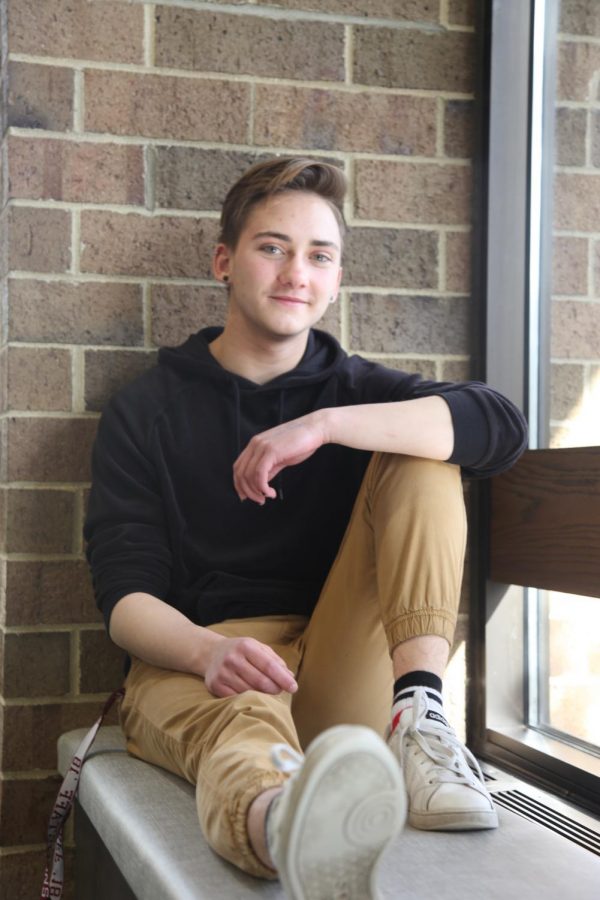 Junior Josh Anstrand, who is part of the LGBTQ population at Central, can also understand from personal experience why it's so hard for LGBTQ teens to build up the courage to run for court.
"In the past years I've never really wanted to because if I was going to then I would have to run with a girl, and I have so many girl friends and so many people who are willing to do it with me, but I had always said that I would never want to do it if I wasn't able to do it with a boy who I wanted to go with," Anstrand said.
And while having a gender-neutral court can solve this problem, Nolan isn't sure whether this system will remain for following dances.
"I don't know what we'll do in the fall," Nolan said. "I think it depends on what the new Senior Class Council after the election […] I said to them, 'You will have to approach this.'"
Nolan supports the change and hopes it will continue in following years. However, she also expects criticism and thinks it inevitable. Still, she says her priority is keeping Central a healthy environment for all students.
"You're always going to have different voices in the crowd," Nolan said. "And while somebody might be very comfortable, if they are biologically male running for a traditionally female position, like a queen, their peer group might not, and all of a sudden, people are giving negative feedback to that person who wasn't expecting that, and then we set up a bullying system."
For Otto and Davis, running for prom court is a right that they deserve like any other student, regardless of where they fall on the LGBTQ spectrum.
"So prom court is a way that you can be yourself and be out there and now that it's gender-neutral you can call attention to yourself, but not in an attention-seeking way, just in a way that you have the same rights as other people," Ralph said.
For Anstrand, the possibility of running next year for a dance has become viable, for he can see a slow evolution of standard gender norms. 
"I just think people should be able to go to whatever dance they want to, ask whoever they want to ask, wear whatever they want to wear and have fun," Anstrand said. "There's so many other restrictions and so many other things that students are kept from doing. This is just supposed to be one night where we can be us and do whatever we want." 
Prom royalty selections will officially be announced on Saturday, April 28, the day of prom. The six members of prom royalty will pick their own titles.