Utah students create website in response to censorship of high school's newspaper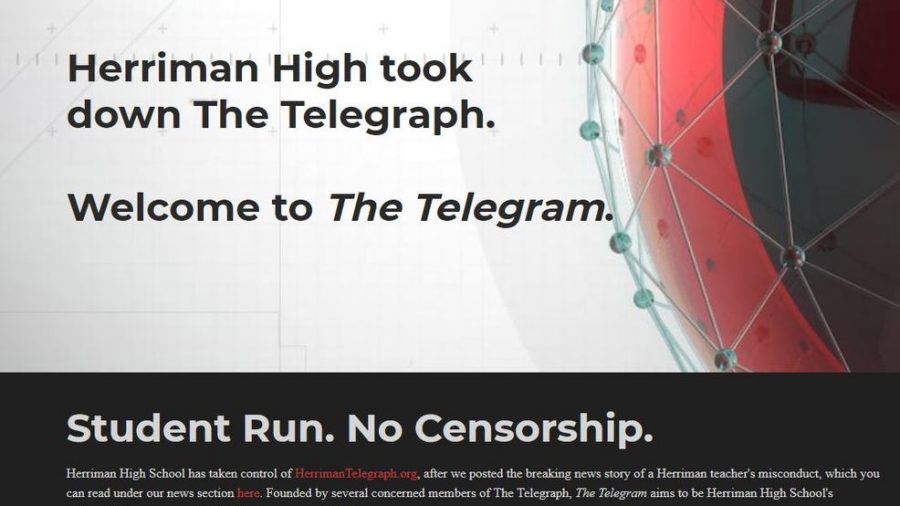 From NPR to the Washington Post, students from Herriman High School in Herriman, Utah are making headlines. On Jan. 19, Herriman school officials took down the Herriman Telegraph website after first deleting a story they disapproved of.
The article revolved around the abrupt and unexplained firing of a teacher, Ryan White, who had been fired for, as the staff later discovered, inappropriately texting female students.
Getting to the bottom of White's disappearance took almost three months, according to Conor Spahr, news editor of the Telegraph.
"I started by just going around and interviewing teachers and students, just looking for some background," Spahr said. "We had no idea where it would lead us, but after we got an idea of how Mr. White was fired we decided to really start digging and find something concrete."
The news team submitted a request for open records to the state's attorney general under the Government Records Access and Management Act. The records confirmed his termination, but it was still unclear why.
"We found out through a student body officer who we interviewed [that White had been texting with students]," Spahr said. "Later, after our story published, other news networks with better resources found out that Ryan White was under investigation by the police and the Utah Board of Education."
Shortly after their story was published, it was deleted and the Telegraph website was deactivated without warning.
"We have not actually been given a reason for the censorship," Spahr said. "Throughout our investigative process, interviewing vice principals and others, it's all been sort of closed off. They've been very distant from us."
Spahr has suspicions, though.
"K-12 administrators tend to be power hungry, so I think when our school officials saw all the attention this story was getting, they felt like they had to get [it] under control," Spahr said.
District spokeswoman Sandra Riesgraf spoke to the Salt Lake Tribune about the censorship.
"We have to watch out for students," Riesgraf said. "I think they know, legally, that there's got to be some oversight of that newspaper."
In response, several members of the Telegraph, including Spahr and editor-in-chief Max Gordon, decided to create their own website, named the Telegram, and publish the story there. Since then, their story has blown up, with several major news organizations picking up their story. Web traffic to the new Telegram has been substantial.
As of the CT's interview with Spahr on Feb. 11, no district official had made contact with the newspaper. Herriman students and faculty have been incredibly supportive of the journalists' determination.
"Other students congratulated us, and we've had so much teacher support, especially in the English department," Gordon said in an interview with the Washington Post. "The only negative feedback we've gotten is from a small subset of the school that really loved [the teacher] and doesn't want to believe what we wrote about."
Spahr emphasized that the incident speaks to the importance of freedom of the press even at the high school level.
"Without a free press, the happenings of a nation are completely concealed," Spahr said. "The people have a right to know, and the press has the well-established freedom to report. It is especially important today as members of the
United States government use their positions to attack the media for their own gain. At the high school level, it is important for students to learn the values of an uncensored press. Democracy only works when the press is free."
About the Contributor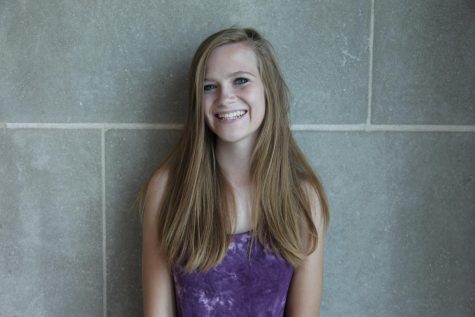 Noelle Schwarz, News Editor
Noelle Schwarz is a senior at Naperville Central and is excited about her second year on the Central Times editorial board as a News Editor. She's looking forward to getting to tell people's stories that don't normally get heard and to give a voice to the students at Central. Outside of school, she likes to kayak, play the ukulele, write stories, and work on films. In the future, Noelle plans to become a film producer.