What causes us stress?
Recently released results from a District 203 and 204 survey shed light on students' triggers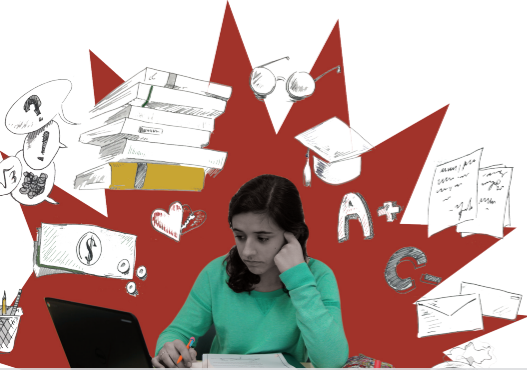 A team of community leaders and groups joined with Naperville School District 203 and Indian Prairie School District 204 to study the extent of stress in student's lives.
The survey was administered in October 2017 to seventh and 10th graders of both districts, revealing that 77 percent of the 10th graders experienced stress every day, and 38 percent experiencing high stress. The results of the study and plans for action were presented to the community on Jan. 30 at the State of the Kids Community Report, held at the Naperville Municipal Center.
Naperville Police Department Chief Robert Marshall is a member of the group of leaders who wanted to discuss the effects of stress on Naperville teens. A study had been done 10 years ago, but they decided a more current survey would give the insight they were looking for.
"As we all know in the past decade there's been tremendous changes in society, like I already mentioned, the use of the Internet and social media," Marshall said. "So we looked to an organization that has been a champion for youth in our community and that is KidsMatter."
On its website, KidsMatter describes itself as a non-profit organization whose mission is, "to build resilient kids who say no to destructive choices and yes to endless opportunities."
IdaLynn Wenhold, executive director of KidsMatter, was approached by the team to assist in their search for answers to the stress Naperville teens have been experiencing. She asked Patricia Schacht, associate professor of psychology at North Central College, Schacht received her doctorate in developmental psychology and has studied familial relationships' effects on children for many years, to create the survey.
The main questions asked to those surveyed were about what their daily stressors were, the strategies adolescents are using to cope with stress and how parents or adult figures might help prevent stress and the poor handling of stress.
Of the 4,800 student responses to the survey, 4,694 responses were considered valid and included in the results.
In the survey taken 10 years ago, competition, over-involvement in activities and perfectionism were the main stressors identified based on the results. The 2017 survey revealed that teens today are generally stressed out about school, competition and peers.
Students were then able to identify the cause of high pressure within each of the general categories.
"My favorite part of this project all along has been this goal that we accomplished," Schacht said. "I really wanted to listen to our kids, I wanted to ask the 'What is happening, what are you experiencing, what can we do to help?'"
Homework was the most stressful part of school for 19.6 percent of the 10th graders. Getting good grades was nearly tied with homework, followed by 13.4 percent saying personal pressure caused them the most stress in regards to school.
To sophomore Alex Wons, the results are unsurprising.
"I think they definitely make sense," Wons said. "I think the number one stressor for me would actually be overscheduling, which I noticed was a smaller number."
While a packed schedule is the biggest stressor for Wons, competition generated a lot of stress among the students surveyed. Competition within academics was the cause of high pressure for 36.5 percent of the 10th graders. Athletics was next. Extracurricular activities and competition between peers tied at 14.1 percent.
Social standards accounted for more than a third of stress about peers among 10th graders. Stress in regards to the lack of having a significant other beat out bullying with 20.2 percent and 15.8 percent, respectively.
Students were also asked if the stress they experienced impacted their ability to perform their tasks throughout the day. Five out of 10 10th graders said yes.
"When we asked them why, they basically said it's so overwhelming that they can't concentrate," Schacht said. "They lose track of what they're working on, they worry and get off task and they can't focus."
Schacht reinforces the idea that stress is a common life experience, only when it blocks people from successfully going through their day is it problematic. The group also wanted to find out if kids were talking to somebody about their stress.
They found that more than 50 percent of both seventh and 10th graders rarely or never talk to somebody about their stress. If they did talk to anybody, teachers or a school staff members were not their first choice.
Within the survey, students were given the opportunity to elaborate on their answers. The responses gave the students a voice outside of the multiple choice questions the survey provided.
"I feel like less homework would benefit us greatly," a student response said. "I'm not aying to get rid of homework as a whole because it does help, but the unnecessary workload is getting out of hand."
Netflix, video games and spending time with friends were the go-to coping strategies, according to the study. While Schacht and the team were pleased that teens are not turning to substances, the students taking the survey had a different perception on the issue of substance use.
"I would like to reduce the use of drugs and pressure from peers," one student response said. "One of the reasons people use drugs is because they are stressed…If we reduce stress, maybe we will reduce drugs."
The study revealed that 84 percent of 10th graders never drank, 98 percent never smoked, and 95 percent did not use drugs not prescribed them. In relation to stress, those who did use drugs were most likely to use marijuana, pain pills, Xanax and Adderall that they either bought or got from a friend or found in their parents' medicine cabinets.
The final part of the survey asked students what they wanted from their parents, school and community in order to help them with how they cope with their stress. More time was the main request of 10th graders, followed by better sleep. The student responses gave further insight on this question for the team.
"You have to first delve into the mindset of a teen," a student response said. "Not simply ask them if and when, but why? You need to fully understand why they take the actions they do, and make changes in either them or their life to help them as best you can."
Other students wanted more education on stress, for there to be an understanding that adults are there for them and a space where they can bring their problems.
Using the results of the survey as a guideline, the team has taken steps to reduce student stress, and has two new steps planned.
The first is called a crisis text line, which was created by the collaborative youth team and NPD social worker Eirene Leventis. The thought is that texting is a more comfortable form of communication for teens so they are more likely to discuss their issues with mental health professionals in this setting.
"I think students fear anything online or technology-wise isn't always anonymous, even if they say it is," Wons said. "People fear there is always a way to track it so I think some students might be intimidated by that."
The next solution already developed is an online resource for parents.
"I hate to say it, but we [parents] are often the cause of stress," Wenhold said.
Ask the Expert Live aims to prevent parents from causing additional stress for their children by teaching them how to properly handle their students when they are experiencing stress and other mental health issues.
The night ends on a hopeful note, despite the students of Naperville being stressed, community leaders, the school districts and the groups involved in the State of the Kids Community Report remain optimistic about their futures.
"I think what is so gratifying, that you can see tonight, is that we are in this together," Wenhold said. "Naperville is united in its efforts to ensure that our kids can grow up healthy and caring and competent despite these stressors."
About the Contributor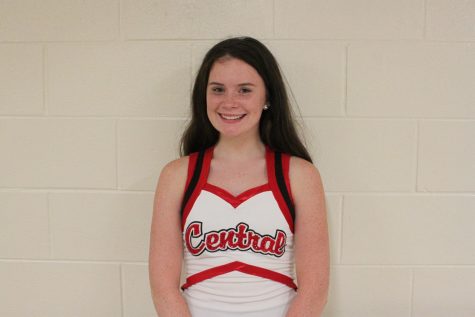 Megan Troke, Editorial Editor, Sports Columnist
Megan Troke is a senior at Naperville Central and is excited for her first year on the Central Times editorial board as Editorial Editor and Sports Columnist. She is excited to come up with new ideas every month for her sports column and getting more experience in journalism. Outside of Central Times, Megan is the captain of Orchesis and a member of the Varsity Arrowettes dance team. This fills up most of her time but she finds time to enjoy Netflix, her favorite show is Parks and Recreation and often rewatches the shows she loves. In college, Megan plans to study Political Science and Journalism and hopes to be on a dance team.
"Change will not come if we wait for some other person or some other time. We are the ones we've been waiting for. We are the change that we seek."
~Barack Obama
Contact Information:
[email protected]