Adapted PE teacher Adamatis attempts to get on Ellen show with video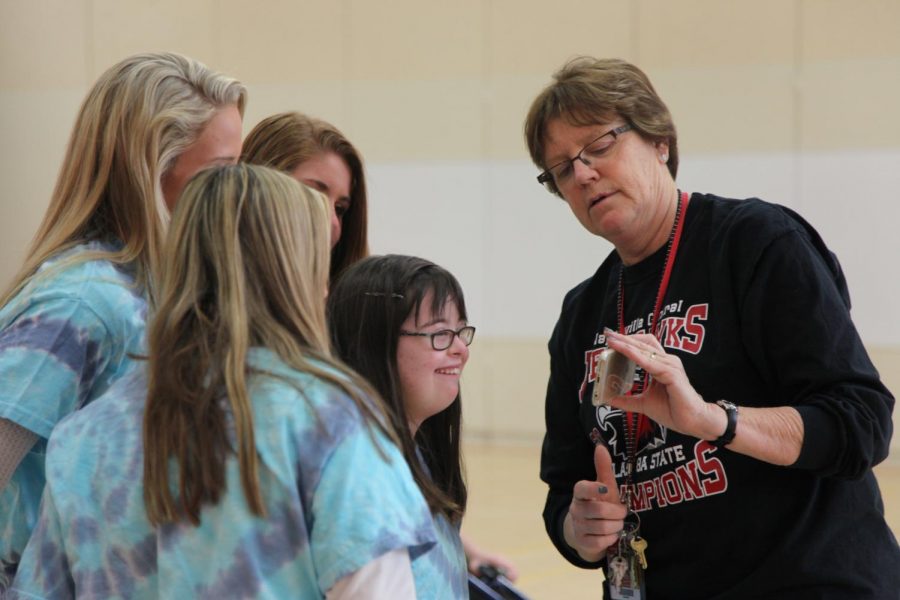 A ride on the Naperville trolley doesn't typically include singing teenagers holding up masks of Ellen DeGeneres and James Corden, but on several occasions this past fall, that's what passers by would have seen, compliments of Naperville Central's Adapted PE program.
Their Trolley Karaoke, a spin-off of James Corden's Carpool Karaoke, was conceived by Adapted PE teacher Patricia Adamatis and filmed by junior Sam Wichhart. Adamatis hopes the video will catch the eyes of producers of "The Ellen DeGeneres Show."
"We did some silly games like pie-in-the-face in their tribes or we did the game where you put the headphones on and you guess what the person is saying," Adamtis said. "The kids were playing and it's what regular people do, so it's fun."
They played many games featured on Ellen's show as well.
"One game we played was where you put a basketball hoop on your head and try to shoot it," Adamatis said. "Kiara – the girl that drives the wheelchair really fast[…] – she comes flying down the hallway with the basket on her head. The kids throw the ball and make it and she just keeps going. It's really funny."
Over the years Adapted PE has become not just a class, but a community. Each class is divided into "tribes" made up of special education kids and peers. The concept initially came from the TV show "Survivor" but has morphed into something much more significant.
"A nurse once told me, what makes our school special is even when they walk down the hall pushing somebody that maybe can't talk, she's always in awe of how many kids come up and talk to thatstudent," Adamatis said. "And it's like legitimate conversation, like they know that student."
Their goal for the video is to show everyone how the Adapted community works.
"I want to make sure random Joe out there understands how we truly connect with the special ed kids," Adamatis said. "It's kind of like family videos where it's not just fun to us, but somebody who doesn't know these kids will realize what
they're doing."
It's beneficial for the peer leaders as well.
"It made me realize relationships with other people, people that don't have maybe the same interests or traits that I have are very important," Amanda DeNeve, a junior peer leader, said.
Maddy Engels, another junior peer leader, agrees.
"It teaches you how to create bonds and work with different types of people," Engels said. "It's also a good destresser in your day because adapted is like the one class you know you can just relax in and hang with all your friends."
In the end, Adamatis says working with adapted kids is an experience like no other and she hopes the Ellen video can show that to people.
"I think the more kids you can touch and see that everybody's a human being equally, that everybody has something to give the world, the
better the school is," Adamatis said. "Everybody should get along with each other and everybody has something to contribute."
About the Contributor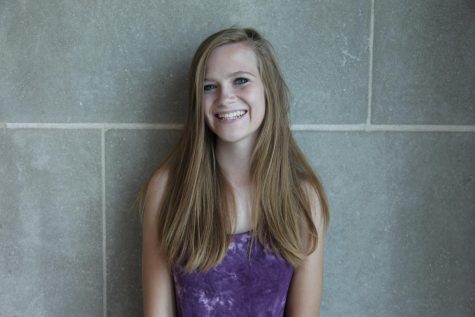 Noelle Schwarz, News Editor
Noelle Schwarz is a senior at Naperville Central and is excited about her second year on the Central Times editorial board as a News Editor. She's looking forward to getting to tell people's stories that don't normally get heard and to give a voice to the students at Central. Outside of school, she likes to kayak, play the ukulele, write stories, and work on films. In the future, Noelle plans to become a film producer.