Commentary: USA Gymnastics rotting from the inside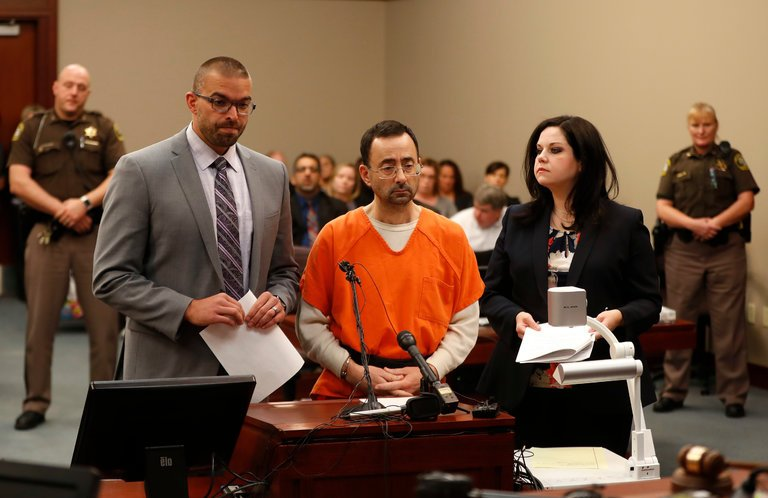 I thought I had been safe under USA Gymnastics. I thought I was respected. I thought I was cared for, that athletes' safety was put before everything else, that the organization always knew best.
I was devastatingly wrong.
Learning about the sexual assault allegations against Larry Nassar, national gymnastics team physician and head Michigan State University (MSU) physician, and the pain he has caused hundreds of young women, has left me heartbroken.
I was a gymnast for nine years, training four hours a day, five days a week and competing in meets on the weekend. I supported USA Gymnastics and carried a team member card for years. Gymnastics completely consumed my life and still does.
Knowing the best gymnastics doctor in the nation was able to harm so many girls absolutely sickens me.
Nassar sexually abused gymnasts at the national team training center known as the "Karolyi Ranch," run by national team husband-wife duo Bella and Martha Karolyi in Texas. Among his  victims are high profile Olympians: Simone Biles, Gabby Douglas, Aly Raisman, Jordyn Wieber and McKayla Maroney.
Most recently, he has been convicted and sentenced by Judge Rosemary Aquilina to 60-120 years in prison for sexual abuse. Over the three-week long court hearing, more than 150 survivors came to speak against him at court in Lansing, Mich.
Several accusations, which date back all the way to 1994, have intensely disturbed me.
USA Gymnastics, alongside MSU, completely neglected athletes' complaints. Rather than listening to gymnasts, they ignored them.
And while I was never treated by Nassar – nor have I encountered him directly –  I now know that USA Gymnastics never deserved my time or my parents' money.
Girls spoke up and were ignored. They reported their abuse to USA Gymnastics and MSU but were immediately silenced. They were told to keep quiet about their stories in order to hide the organization's horrible reputation.
USA Gymnastics could have saved hundreds of girls from this pain. But instead, they have enabled a monster to ruin too many young girls' lives, taking their innocence. Although USA Gymnastics has stated athlete safety is their number one priority, in reality, they themselves are the deep root of this problem.
USA Gymnastics has lost all of its credentials and trust. They used to have thousands of young girls wanting to represent the organization but currently, no one is proud of anything they've done.
I stand with the victims and support them all the way. Even though USA Gymnastics tried their hardest to shut them down, they have found their voice and will never be silenced.
I used to respect and love USA Gymnastics. After all, they oversee the sport I dearly love. They were supposed to protect their athletes, but ended up doing the exact opposite.
Today, I am only ashamed of them.
In agreeance, the United States Olympic Committee (USOC) has forced all USA Gymnastics committee board members to resign. USA Gymnastics is collapsing and the future of the organization is unknown.
USA Gymnastics has lost everything, and rightfully so.
Looking towards the future, I want to say goodbye to this faithless organization.
You won't be missed.
About the Contributor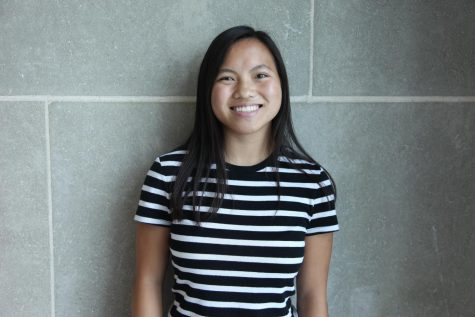 Alana Cervera, Online Managing Editor, Sports Columnist
Alana Cervera is a senior at Naperville Central and is a second-year staff member on Central times as the Online Managing Editor. She brings a positive attitude and writes stories from a new angle. Outside of Central Times she ballroom dances and dives for high school, constantly staying busy and active. She hopes to become a Nurse and start a career in the medical field after high school.