An athlete's journey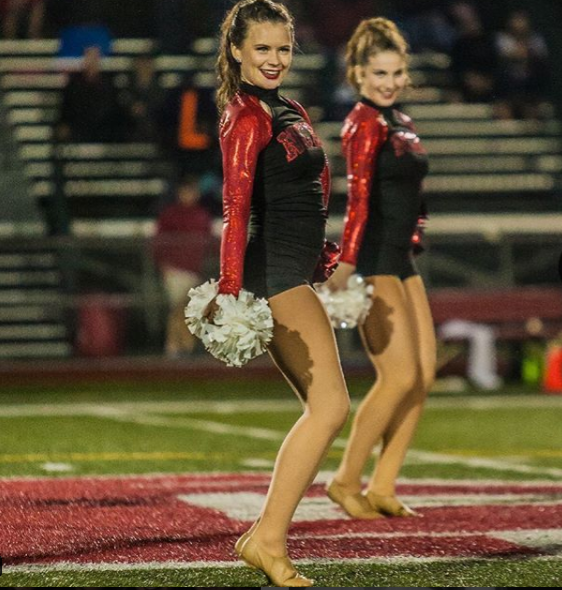 When faced with the common question, "What sport do you play?" I stumble. I have no idea how to answer because dance is often disputed on its status as a sport.
Only when I became a member of Central's varsity dance team which is IHSA sanctioned, did I feel closer to the title of athlete.
At each competition against other high school dance teams, the top three teams would be called, and never once did we hear our name.
As dancers, we are judged subjectively. One judge may love the song and choreography, another might have found it to be boring and unmoving. A score out of 100 is given, composed of many different elements like technique, showmanship, synchronization and difficulty.
At our sectional competition, where the top six teams qualify for state, we did not hear our name.
A year later, a new team, with a new energy, dance and passion, sat on that same gym floor. We squeezed each other's hands so tight, like we had at each competition, our hearts in our throats, anxious to hear if Naperville Central would be called.
It had not been an easy season.
We spend early mornings on the gym floor and late nights on the dance stage.
Conditioning every day.
Friday ballet classes to build up the proper muscles and flexibility.
All of this is to make the short time we spend performing seem effortless and beautiful.
But all of this athleticism has to be matched by artistry. A crucial part of dance scoring is the performance quality. This means placing all of our faith in muscle memory to let go and dance from our hearts.
We let emotion pour out through our facials and energy. By the end of a good performance the entire group is crying because we have made ourselves vulnerable to a large crowd and judges.
Just like somebody might have a lucky pair of socks they didn't wash all season or eat the same exact meal before every game, we had our rituals.
I rolled on a "happiness" essential oil to connect all of us before we stood in a circle to hold hands, close our eyes and listen to our music intently. This was followed by our vista circle, then we walked, holding hands in a single file line to our warm up gym. After our run through we would huddle up to breathe and talk together before our captains led us in our chant.
Reading this, the dance team sounds like a cult. You must breathe, talk, walk, dance and feel as one. And we really do, but that's because we have become a family.
The sheer amount of hours we spend together at practice, if you're lucky enough to have a class with one of your teammates or hanging out in our little free time, it is difficult to not become like sisters.
This season was far different from last year's. It came down to a little bit of extra talent but a lot of hard work, love and a fire to be more successful than our previous season.
And it paid off, we placed well in all of our competitions, even earning first and third place trophies. Only on our last competition of the year did we not come away feeling happy with our scores and placement.
To feel that disappointment again was difficult, but enough to reignite the passion and drive we needed for DVC and sectionals.
The announcer's voice echoed through the gym, "In no particular order, the 3A teams advancing to state are," and he paused, a moment which lasted a lifetime, as I looked into the eyes of each of the girls encircled together.
And we heard Naperville Central.
It is feeling that I have never felt before, finally we were getting the opportunity that we had earned and worked so hard for.
It was like carrying on a legacy; my dad's basketball team took a few trips to state during his four years of high school.
It was like I was finally getting recognized as an athlete.
But not everybody thought the same. As much as we danced for ourselves and qualified for state, it's nice to be acknowledged by our peers as a sport. So when someone commented on a friend's post congratulating us, "How can an after school club go state bound?" It kind of hurt.
As important as it is to go out and support football and basketball teams on Friday nights, smaller sports and activities deserve recognition too. Not just dance, all of the sports, clubs and activities who do well at competitions, meets and matches.
About the Contributor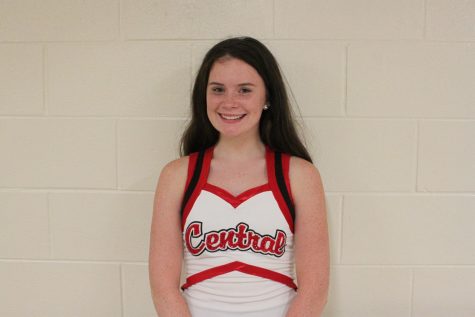 Megan Troke, Editorial Editor, Sports Columnist
Megan Troke is a senior at Naperville Central and is excited for her first year on the Central Times editorial board as Editorial Editor and Sports Columnist. She is excited to come up with new ideas every month for her sports column and getting more experience in journalism. Outside of Central Times, Megan is the captain of Orchesis and a member of the Varsity Arrowettes dance team. This fills up most of her time but she finds time to enjoy Netflix, her favorite show is Parks and Recreation and often rewatches the shows she loves. In college, Megan plans to study Political Science and Journalism and hopes to be on a dance team.
"Change will not come if we wait for some other person or some other time. We are the ones we've been waiting for. We are the change that we seek."
~Barack Obama
Contact Information:
[email protected]