What is a sport?
Hang on for a minute...we're trying to find some more stories you might like.
In Naperville Central's main gym a list of state champions, covering both individual and team events, spans almost half of a wall in prim rows of red and white. State competition wins of sports and activities like football, cross country and even journalism hang on the wall.
Only sports that are sanctioned by the Illinois High School Association, better known as the IHSA, are up on the wall.
However, there are some activities that, by popular definition, should be considered sports, yet aren't featured in the main gym.
"I definitely think dance is a sport and it takes a lot of time and energy," senior Orchesis member Olivia Duffin said. "I would definitely like to be considered an IHSA sport."
Orchesis members usually spend two days a week practicing, with their practices ranging from two to three hours each.
"Sometimes coming off a practice my knees are all bruised, so it is a lot of work and time consuming," Duffin said.
However, Duffin, who was on the Arrowettes, or Poms team, the school's IHSA-sanctioned dance team, believes that Poms' differences from Orchesis warrant its IHSA sanctioning.
"[Orchesis] doesn't consume as much time as Poms does, in my opinion," she said. "Like you don't have to worry about having practice over the summer. I do like how competitions are set up for Poms, how they're against other schools."
According to Athletic Director Andy Lutzenkirchen, there needs to be legitimate proof of a difference between Orchesis and Poms for Orchesis to become a part of the IHSA.
"In my opinion, it might be because the dance team Poms is a recognized IHSA activity and sport," Lutzenkirchen said. "So there's competition there."
Lutzenkirchen also added that chess and journalism fall under IHSA activities, not sports, but are featured on the wall of the main gym because they are IHSA sanctioned. Chess team captain Ritesh Shivakumar disagrees with the rationale.
"[Chess is] technically a team sport," Sivakumar said. "It makes it more of a competitive sport in the sense that you have to have a team to do it."
While the IHSA does not specify why specific sports are or aren't sanctioned in their constitution, there is a process that clubs and activities can go through to become sanctioned. The most recent sport to be sanctioned was lacrosse, which was granted an official IHSA state series a year ago.
According to Lutzenkirchen, Central clubs that could be considered sports but aren't include hockey, field hockey, ultimate frisbee and rugby. He does not believe that Orchesis will be sanctioned.
Duffin agrees.
"I feel like Poms is considered more of a sport because they're on the football fields and they're on the stands, and competing against other schools, how like basketball does," Duffin said. "[Poms is] kind of considered a sport as in this team competes against North and this team competes against Lincolnway East. We don't do that as much."

About the Writer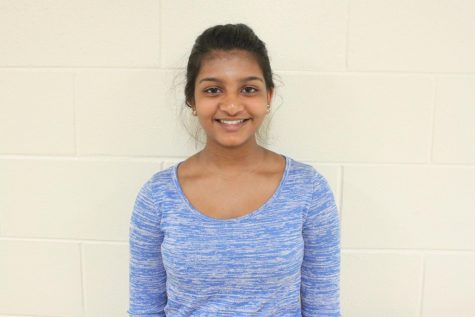 Neya Thanikachalam, Editor-in-Chief, Opinions Columnist
This is senior and editor-in-chief Neya Thanikachalam's third year on the Central Times staff. Neya is looking forward to writing articles this year. She really enjoys writing profiles, as she loves to interview and write about other people. Outside of CT, Neya likes to bike, sing and play the violin. In the future, Neya plans on becoming a journalist, as writing is her passion.
"Leap and the net will appear."
~John Burroughs
Contact Information:
[email protected]