New downtown Starbucks adds Reserve Bar for exclusive experience
Hang on for a minute...we're trying to find some more stories you might like.
Starbucks Reserve Bars offer a wider variety of menu items, complex brewing techniques and a more customer-friendly venue.
The Downtown Naperville location on the corner of Jefferson Avenue and Main Street has been open for four months.
Before working at the Reserve Bar, Nate Voogt was a barista at a Joliet Starbucks. One of the major differences between the two locations is that there is no drive-thru at the Reserve Bar.
There is a wide variety of seating options inside and a fireplace as well.
"It's a more intimate coffee experience," Voogt said.
The bar offers ice cream and coffee concoctions, siphon brewing and Nitro Cold Brew on tap, a cold brew infused with nitrogen to bring out the natural sweetness of the coffee.
Cassie Minter and the other baristas had to go through training before the opening of the Reserve Bar.
"We were in [the Reserve Bar] learning all the different brewing methods and drinks for a few hours every day," Minter said. "We got to practice everything with direct feedback from store managers to make sure we were getting a hang of everything."
To experience all this place has to offer without having to wait in long lines, take Minter's advice.
"It is not busy all the time," Minter said. "I've heard that weekday mornings tend to be the slowest."
With all of the new choices and old classics it can be difficult to decide what to order.
Both Voogt and Minter recommend trying the Melrose Cold Brew, a Reserve cold brew mixed with a sweetener and cherry bitters.
"It's the most underrated menu item," Voogt said.

About the Writer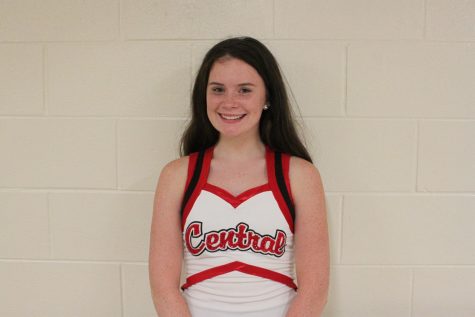 Megan Troke, Editorial Editor, Sports Columnist
Megan Troke is a senior at Naperville Central and is excited for her first year on the Central Times editorial board as Editorial Editor and Sports...