Review: Fall mainstage play 'Our Town' conveys profound message
On Wednesday, Nov. 1, Theatre Central (TC) offered a preview of the fall mainstage play "Our Town" during the school day. The show moved back and forth through time and space in a way that left me confused and a little skeptical of how the actual performances would turn out. With such a profound message, a play with this level of complexity is not easily executed but TC's cast and crew rose to the occasion.
Alex Jech's portrayal as the stage manager was equal parts wry and poignant. He captivated the audience with Thornton Wilder's dialogue, slipping in and out of playing an active role in the lives of Grover's Corners residents and the link between fiction and reality. With the help of makeup artist Gabi Trespalacios, who made his face look wrinkled, he expertly recreates the aura of a man who has lived a full life that warrants plenty of wise anecdotes.
Emily Webb and George Gibbs, played by Sophie Michael and Payton Nesci respectively breathe life into an almost century-old romance. Their depiction of young love is realistic with awkward and tentative exchanges, a tender confession of feelings, evolving into George being all too impatient to see Emily on their wedding day.
Mr. Webb, played by Jack Harrington, offers comedic relief in the form of one-liners and exasperated looks to the audience. Typically I don't enjoy planted audience participation but I didn't mind it in "Our Town" as it is important in giving the audience background on Grover's Corner. Ethan Smith acts as Dr. Gibbs, who connects us to the town in a way that isn't artificial, which I appreciated. The mothers act as cautionary tales. Mrs. Gibbs who is played by Peri Griffiths is a reminder to pursue our dreams while we still have the chance, while Nora Lullo in the role of Mrs. Webb teaches us of the duties that come with raising a family.
Where the show and TC shines, is in the third act, which is titled Death and Eternity. The dead of the town are staged to be sitting in chairs which takes full advantage of the somber 30 minutes. Michael as Emily embodies desperation, as she tries to grasp onto life on Earth with an explosive monologue. From the start of the act, I was suppressed by the heaviness but I was brought to tears by Nesci's portrayal of a grieving widower — which he achieves with no dialogue. To put it simply, he just looks so sad in her funeral processional and brings it home with the slow sinking of his body, curling his fingers and resting his head on the ground next to Emily's grave.
The show is wrapped up with a dialogue delivered by Jech's character. When I left the auditorium I was subtly placed into an existential crisis. "Our Town"'s message, almost 80 years old, is brought to the 21st century, leaving the audience in a state of contemplation on the meaning of life, mortality and love.
About the Contributors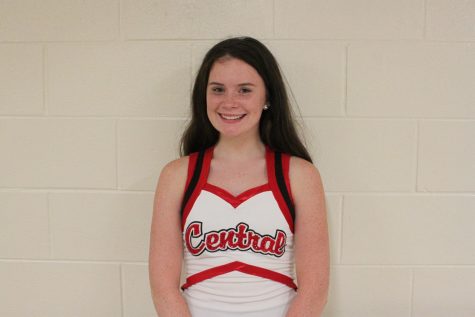 Megan Troke, Editorial Editor, Sports Columnist
Megan Troke is a senior at Naperville Central and is excited for her first year on the Central Times editorial board as Editorial Editor and Sports Columnist. She is excited to come up with new ideas every month for her sports column and getting more experience in journalism. Outside of Central Times, Megan is the captain of Orchesis and a member of the Varsity Arrowettes dance team. This fills up most of her time but she finds time to enjoy Netflix, her favorite show is Parks and Recreation and often rewatches the shows she loves. In college, Megan plans to study Political Science and Journalism and hopes to be on a dance team.
"Change will not come if we wait for some other person or some other time. We are the ones we've been waiting for. We are the change that we seek."
~Barack Obama
Contact Information:
[email protected]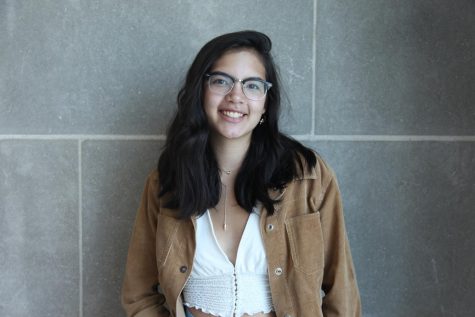 Madeleine Chan, Profiles Editor
Madeleine Chan is a senior in high school and is the Profiles Editor this year for Central Times. This is her second year on staff and she is so pumped to have an even better year! Outside of Central Times, you can find Madeleine being the secretary of Theatre Central and doing secretary things for the club (join Theatre Central). She also works at Everdine's grilled cheese in downtown Naperville and loves her dog.