Central tennis players start ball recycling program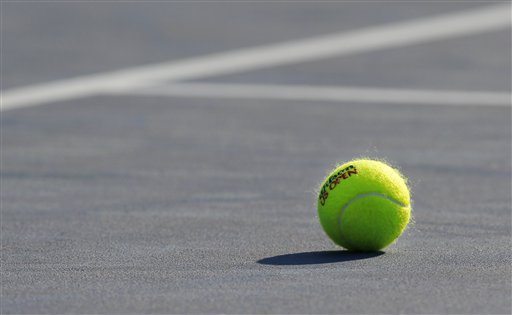 Hang on for a minute...we're trying to find some more stories you might like.
A tennis ball's official death is announced when it loses its bounce.
Unfortunately, many tennis balls that tennis coaches and players declare dead, or useless, are tossed away, perhaps thrown over a fence for dogs to play with, or left on the tennis courts for other people to pick up.
"Balls become dead really easily," said Katherine Ho, a junior who is also a player on the girls' varsity tennis team. "I always just throw them in my bag, because I feel stupid to throw them out because I don't know what else to do with them."
Ho didn't want to let dead tennis balls go to waste. So she and senior Harriet Hunt teamed up with Recycle Balls, a nonprofit organization that recycles tennis balls in the U.S. and repurposes the rubber from the balls.
"We had no programs in Naperville, so we went online and did some research," Ho said. "[Recycle Balls] said that it would be the first to have a student run it."
They decided to name their campaign RALLY2Recycle, playing off of the tennis pun.
Ho wanted to partner with the Park District. However, the district lacked funds for Ho and Hunt to set up a tennis ball collecting bin. They were told to collect money from sponsors and pay for the bins. If they were able to, then they could place the bins in tennis courts in Naperville.
"We had to go through a lot of companies because not everyone was willing to donate, obviously," Hunt said. "There was a lot of back and forth between these companies basically."
Ho and Hunt's current sponsors are the realtor group John Greene, Naperville Running Co., New Balance and Sharon and Steve Olson.
One bin has been placed on the tennis courts at Knoch Park. Hunt collects the balls every two weeks. It will be removed in the winter and placed back on the courts in the spring, when the boys' tennis season starts.
"I currently have [the balls] in boxes at my house," Hunt said. "I'm going to drop them off with Katherine and then we'll get the postage stuff from Recycle Balls."
Ho hopes that other schools in the DuPage Valley Conference (DVC) will contribute to the campaign.
"I sent an email to their coaches, seeing if they would donate their balls," Ho said. "We're just hoping that all these DVC schools come together and help because the season's ending and they don't do anything but toss their balls away most of the time."

About the Writer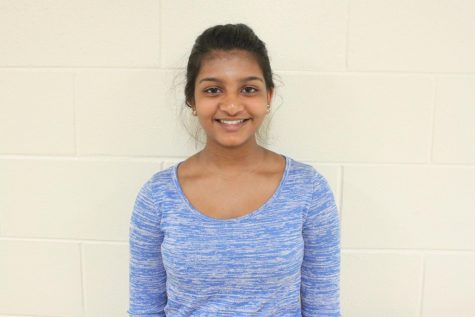 Neya Thanikachalam, Editor-in-Chief, Opinions Columnist
This is senior and editor-in-chief Neya Thanikachalam's third year on the Central Times staff. Neya is looking forward to writing articles this year. She really enjoys writing profiles, as she loves to interview and write about other people. Outside of CT, Neya likes to bike, sing and play the violin. In the future, Neya plans on becoming a journalist, as writing is her passion.
"Leap and the net will appear."
~John Burroughs
Contact Information:
[email protected]