S.H.E. Club at Central to fundraise for Hurricane Harvey victims
Hang on for a minute...we're trying to find some more stories you might like.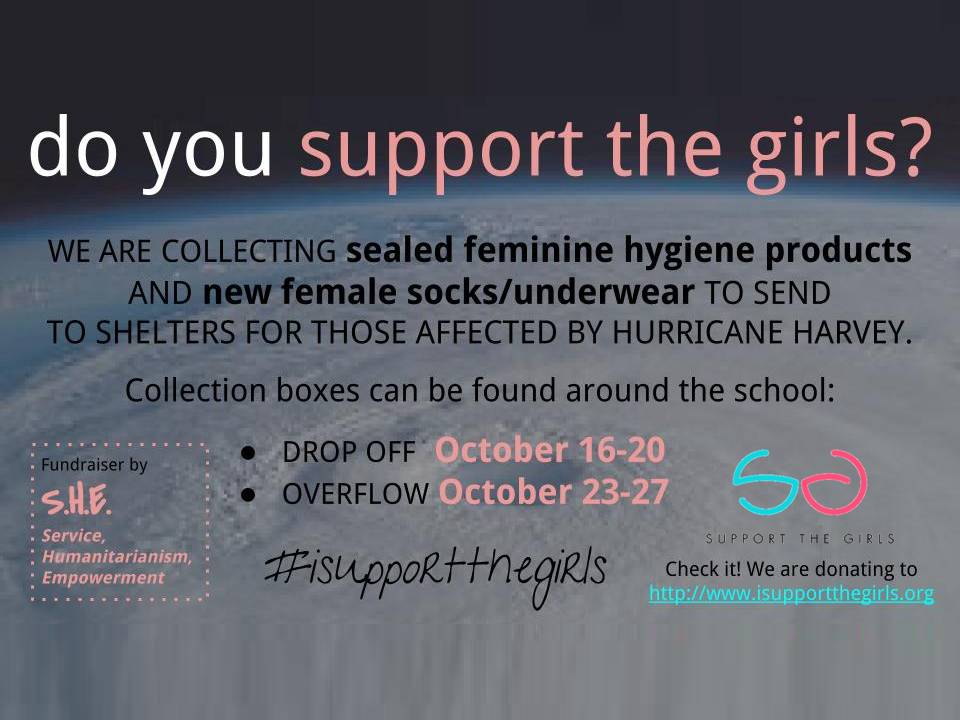 Angelina Lee
S.H.E., or Service, Humanitarianism and Empowerment is a female empowerment group. It meets Tuesdays in room 202 for morning or afternoon meetings. The club is in its senior year and started at Central as a continuation of the L.I.F.E. group from Lincoln Junior High.
The group focuses on campaigns, discussion, and service.
S.H.E. is asking Central to donate feminine hygiene products for its #isupportthegirls drive. These include sealed Maxipads, sealed tampons, gently used bras and new female socks or underwear.
All donations will be shipped to I Support the Girls, a nonprofit that distributes feminine hygiene products to homeless women and disaster relief. These donations will go to shelters in Texas for those affected by Hurricane Harvey. S.H.E. thinks these items are often overlooked but are just as important for women to maintain their dignity and health.
The drive runs from October 16 to 27th. Anyone can donate.
Collection boxes can be found around the school, such as several girls' bathrooms, girls' locker rooms, the Main Office, Student Services, Student Activities, the Communication Arts Department, the PE Office and the Nurse's Office.