Business classes get eye-catching upgrade
Business INCubator, a new course now offered at both Naperville Central and Naperville North, has generated excitement from within District 203 and the local business community.
Offered during the first three periods of the day, the class is taught by business teacher Brad Neubauer and is an expansion on the Entrepreneurship course taught in previous years.
"Instead of throwing the Naperville Central logo on the Blender Bottle, they would have come up with the Blender Bottle," Neubauer said.
The goal of the class is not only for students to come up with innovative ideas that investors can financially support, but for students to improve communication and presentation skills.
"Instead of getting up there, reading slides and making it dull and boring, it's exciting,you're telling a story," Neubauer said. "You come up with a problem you want to solve," Neubauer said. "You check to see if other people have that problem. Would they pay for your solution?"
Seventeen teams at Central will be formulating their ideas during first semester and creating prototypes. On May 10 at Wentz Concert Hall, the top teams from each school will pitch their product to a group of investors with the hopes of starting a legitimate company. However, this is not Neubauer's primary focus while teaching.
"[This year we are] just learning and getting good at this and coming up with a good idea and being passionate about it," Neubauer said.
Janet Sommerville taught the Entrepreneurship class for 16 years at Naperville Central and is currently a project manager for Learning Services in District 203 and has been instrumental in bringing the course to the district. She visited an INCubator course five years ago at Barrington High School, where the program originated.
"We had an awesome entrepreneurship program, and we have such a strong business offerings and a program that I'm like, we need to see how it really pans out," Sommerville said.
When talk of bringing the course to Central and North began in April 2015 the main concern was finding volunteers as the course's curriculum was already created. The coaches and mentors crucial to students' success are made up of parents of students, local business professionals and those who have retired after long careers in the industry.
Sommerville mentioned names like Jim George, who owns two UPS stores in the area, and Kevin Tyschper, the owner of Deetta's Bakery. Their time is often donated before their work day begins, with the added bonus of having late
arrivals every Wednesday, which gives students even more access to this valuable resource. The volunteers have been very excited, often telling colleagues about INCubator and recruiting them into the program.
The coach's responsibility will be teaching a lesson to the class set in the curriculum that they can adapt for themselves while the mentor individually guides each group. The goal is to have mentors matched with groups in a process Sommerville describes as "speed dating."
In October, the 17 teams from Naperville Central and the 13 teams from Naperville North will meet with all of the mentors and rotate around gaining information and rank their top three choices.
The course itself has drawn excitement, but the room where it's taught has gotten a great amount of attention as well. The main area of Room 245 has tables where the students sit, each with a TV that they can hook their Chromebooks up to and follow along with the lesson. A break-out room located on the left wall is where groups and their mentors can separate from the class and discuss.
Two TVs are equipped with cameras to allow for off-site mentoring as well as the ability to hook their Chromebooks up for presentations. Neubauer is excited for this new classroom style and is looking forward to the challenge of adapting his teaching style to this "different and revolutionary" room.
Business INCubator is not the only class that benefits from the innovative room, as Teaching 2 is also held in the space. The course will also benefit from the flexible seating and technology, which allows for great collaboration opportunities.
Both Neubauer and Sommerville believe the students at Central will play a large role in Business INCubator's success.
"I'm excited to see what the kids come up with because other schools, they come up with great ideas, but our students I just feel are better than all those other students in what they can do," Neubauer said.
He isn't set on success being defined by the final pitch in May but in the valuable lessons the students will be learning.
"Kids who take this class are going to be so much further ahead than their peers, it's not even funny, just with the skills they will develop over the year," Neubauer said.
According to Sommerville, a faculty member at Miami University's Farmer School of Business told her that students who have taken the INCubator class are accepted into their program immediately. While the outcome for the class is promising, one concern is a lack of female students enrolled in the class. In total, there are only seven girls enrolled in the class. By comparison, 56 boys signed up for the course.
"I don't have the answer, but I keep trying," Somerville said on finding a way to recruit more females.
Neubauer shares this sentiment.
"To be honest the girls are usually way higher achieving than the guys," he said.
The hope is the presence of female mentors and spreading the word will create a higher enrollment of female students.
Regardless of the outcome, the people involved in the creation of this course are looking forward to the excitement and passion of the students.
When asked what he is most excited for Business INCubator's first year, Neubauer simply states, "All of it."
About the Contributors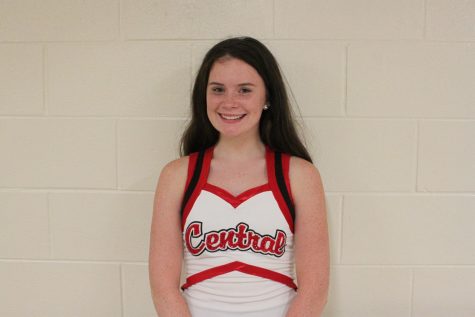 Megan Troke, Editorial Editor, Sports Columnist
Megan Troke is a senior at Naperville Central and is excited for her first year on the Central Times editorial board as Editorial Editor and Sports Columnist. She is excited to come up with new ideas every month for her sports column and getting more experience in journalism. Outside of Central Times, Megan is the captain of Orchesis and a member of the Varsity Arrowettes dance team. This fills up most of her time but she finds time to enjoy Netflix, her favorite show is Parks and Recreation and often rewatches the shows she loves. In college, Megan plans to study Political Science and Journalism and hopes to be on a dance team.
"Change will not come if we wait for some other person or some other time. We are the ones we've been waiting for. We are the change that we seek."
~Barack Obama
Contact Information:
[email protected]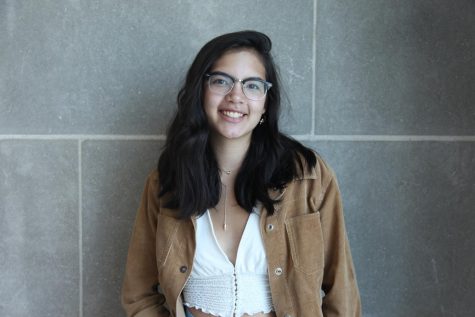 Madeleine Chan, Profiles Editor
Madeleine Chan is a senior in high school and is the Profiles Editor this year for Central Times. This is her second year on staff and she is so pumped to have an even better year! Outside of Central Times, you can find Madeleine being the secretary of Theatre Central and doing secretary things for the club (join Theatre Central). She also works at Everdine's grilled cheese in downtown Naperville and loves her dog.