10 Netflix shows to binge watch this summer
There is less than a month until school starts, but there is still plenty of time to binge watch shows on Netflix. Here is a list of highly rated new shows to watch and (hopefully) enjoy.
Hang on for a minute...we're trying to find some more stories you might like.
Political Shows:
House of Cards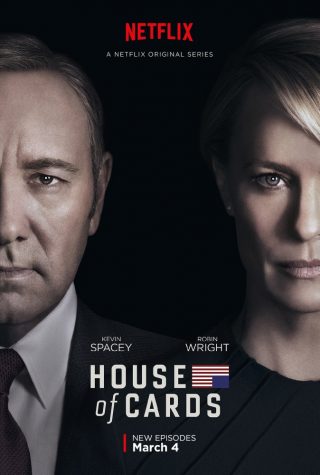 Genre: Political, RevengeNumber of seasons: 5
Total Episodes: 65
Episode Length: 43 – 59 minutes
Review: Based on a 1990 British political television drama of the same name, the 2013 version of House of Cards came back this year with a fifth season. In the first season, South Carolinian congressman Francis "Frank" Underwood, played by renowned actor Kevin Spacey, helps Garrett Walker become president in exchange for the position of Secretary of State. However, this promise is broken and Underwood makes it his goal to gain more power and get revenge. Similar to Macbeth, Frank becomes very influential as a result of his wife's dominant and cruel nature and murder. The succeeding seasons follow Frank's continuing ambition and growth in power accompanied with twists and cliffhangers. A fascinating point of this drama is that every character is crucial to the plot regardless of their screen time. If you are interested in political manipulation and elaborate revenge stories, this is the show for you.
Designated Survivor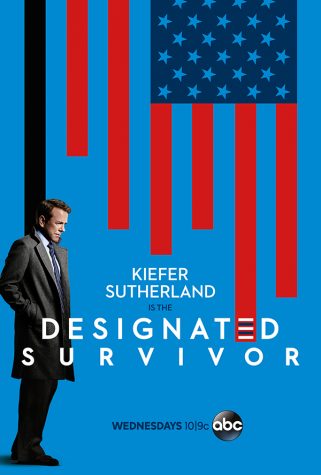 Genre: Political Thriller, Political Drama, Conspiracy
Number of seasons: 1
Total Episodes: 21
Episode Length: 42 minutes
Review: An explosion kills the President of the United States and everyone who is in line to be President during a State of the Union address. Tom Kirkman, the Secretary of Housing and Urban Development, is named the "designated survivor" and immediately sworn in as president. However, the attack was only the beginning of a relentless danger. Unlike many political thrillers, the "bad guys" in this drama are extremely elaborate and effective with their planning. Overall, the show is full of thrilling and suspenseful action.
Comedy Shows:
Orange is the New Black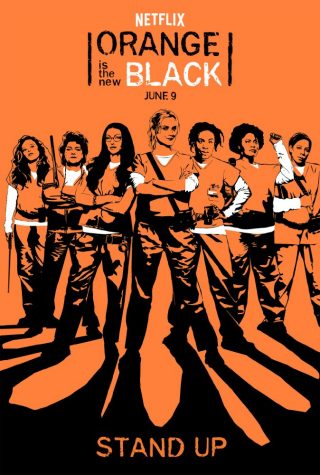 Genre: Drama, Comedy
Number of seasons: 5
Total Episodes: 65
Episode Length: 51 – 92 minutes
Review: This comedy is about a middle aged woman Piper Chapman who is sentenced to 16 months in a minimum-security prison in New York for transporting a suitcase full of drug money 10 years earlier. Following this surprise indictment, she reexamines her life and relationships with those around her as she struggles to survive daily prison life. This series is based on a memoir written by real-life Piper Kerman and its fifth installment was recently released on Netflix. Seasons six and seven have been confirmed. This series also takes a look at issues with prison life, such as corruption, funding cuts and guard brutality. Although the show is primarily a comedy, there were some unexpected twists that shocked much of the audience.
A Series of Unfortunate Events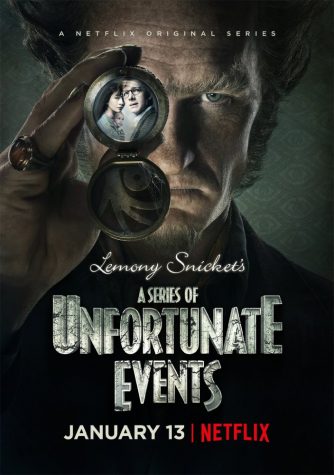 Genre: Drama, Black Comedy
Number of seasons: 1
Total Episodes: 8
Episode Length: 42 – 64 minutes
Review: This is based off Lemony Snicket's book series A Series of Unfortunate Events, in which Violet and Klaus Baudelaire are sent to their distant relative Count Olaf after their parents die in a mysterious fire. Olaf strives to claim the family's fortune, but his attempts fail several times. The Baudelaires escape from him but discover the circumstances surrounding their parents' death. I loved this book series when I was younger because it was suspenseful and I could never put the book down. The series has done a phenomenal job in its adaptation and I never imagined that Neil Patrick Harris would take on the role of Count Olaf.
Biographical/Period Drama Shows:
Narcos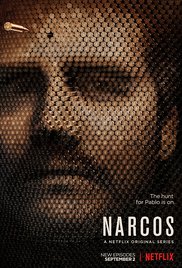 Genre: Biographical, Crime, Thriller
Number of seasons: 2
Total Episodes: 20
Episode Length: 43 – 57 minutes
Review: This story follows Pablo Escobar, a chief Colombian drug lord from the 1970s through the 1990s, who became a billionaire through selling cocaine. The series primarily focuses the relationship between Escobar, other drug lords and the Drug Enforcement Administration (DEA) and the race against time to capture Escobar. Many people know about the black market for alcohol and drugs, but this show is full of strategy and suspense. Season 3 will be released on September 1, 2017.
The Crown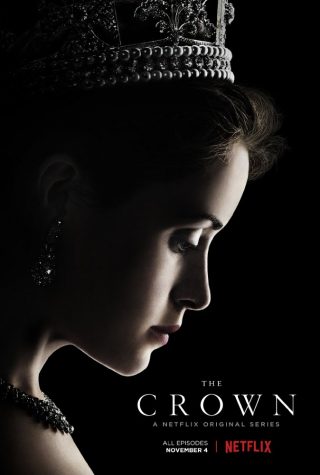 Genre: Drama, Biopic
Number of seasons: 1
Total Episodes: 10
Episode Length: 54 – 61 minutes
Review: This drama follows the story of Queen Elizabeth II from her marriage in 1947 to her activities in the present. The first season covers the early part of her reign until 1955; the cast recently finished filming the second season, which will pick up from Suez Crisis in 1956 and end in 1963 with the third prime minister's retirement. A third season has been confirmed. The actress, Claire Foy, does an amazing job of portraying the queen with her mannerisms and grace. The production value and the overall quality of the show are high; the show was recognized at the Golden Globe Awards, Emmys and Critics' Choice Awards.
The Get Down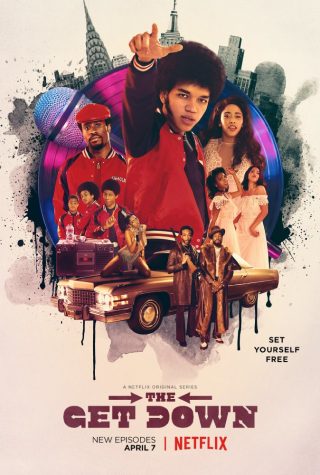 Genre: Musical, Period Drama
Number of seasons: 1
Total Episodes: 11
Episode Length: 53 – 93 minutes
Review: This show transports the viewer back to the Bronx in the late 1970s, where a group of youngsters grows up in time when hip-hop and disco music are on the rise. To make it more realistic, each episode contains real newscasts from that time. The first half of the show focuses on a group of friends who dream of becoming successful artists in the future but face several problems, such as poverty, violence and parents' restrictions. The second half focuses on their transition to adulthood and if their dreams will become a reality. In fact, each episode starts off with a rap done by one of the characters who recounts his childhood in the Bronx. Anyone who loves musicals, especially those like Footloose, Grease and Hairspray, will definitely like this show.
Sci-fi/Mystery Shows:
Sense8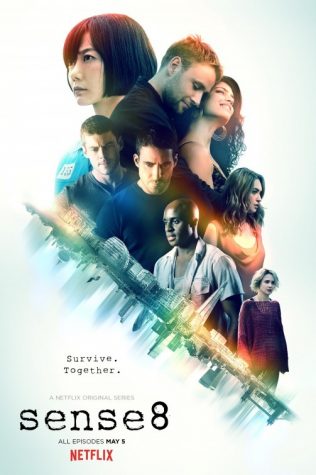 Genre: Drama, Science Fiction
Number of seasons: 2 + 1 special
Total Episodes: 23
Episode Length: 46 – 124 minutes
Review: Eight strangers around the world are emotionally and mentally connected to one another. A person with the ability to share knowledge with the others is known as a sensate. These eight sensates are "born" from the same person named Angelica. However, this lady soon commits suicide to avoid being captured by a person named Whispers. Additionally, a group called the Biological Preservation Organization (BPO) hunts down these sensates. The eight fight to survive while learning about why they are connected, why they are being hunted down by the BPO and Whispers and about Angelica's role in all of this. Sense8 has a unique plot line yet it blends with the commonly known sci-fi plot of the hunter and the hunted.
Stranger Things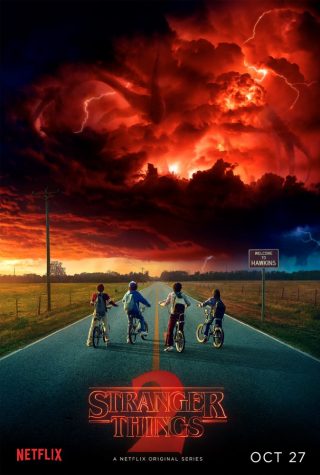 Genre: Science Fiction, Horror, Supernatural
Number of seasons: 1
Total Episodes: 8
Episode Length: 42 – 55 minutes
Review: The story is set in small town in Indiana in the 1980s, where the town laboratory secretly experiments on the residents. When a boy goes missing, his friends search for him with the help of psychokinetic (able to control objects with her mind) girl who escaped the lab. This show is definitely for all the horror and thriller junkies out there, as it puts a spin on a common sci-fi topic. The series is addictive and exciting and a second season will be released on October 27, 2017
The OA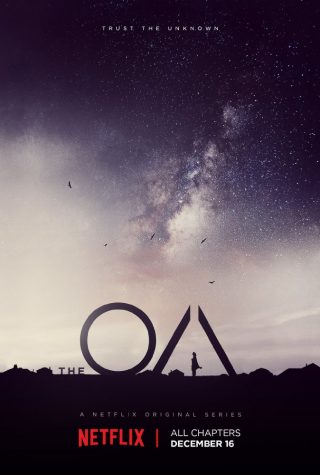 Genre: Science Fiction, Mystery, Supernatural, Fantasy
Number of seasons: 1
Total Episodes: 8
Episode Length: 31-71 minutes
Review: A blind woman mysteriously reappears after disappearing 7 years ago. She can see now, but she has scars along her back calls herself "the OA". She doesn't tell her adoptive parents or the FBI about how her eyesight was fixed or how she returned but collects a group of high school students to save others like her in an alternate dimension. The show is an extended movie that delves deeper than a regular 2-hour movie would, allowing the reader to connect more with the characters, with a major twist in the end. A second season has been confirmed.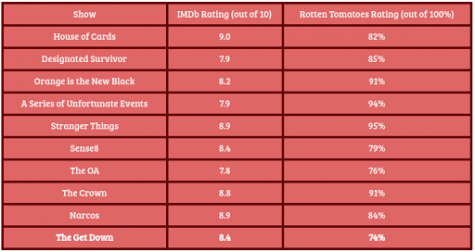 Table Information source: IMDb & Rotten Tomatoes Image source: IMDb