Despite losing seniors, Water Polo sets up for successful run after winning state
Hang on for a minute...we're trying to find some more stories you might like.
Fresh off a state title, Central's water polo team has high expectations coming into the 2017 season. The season, now in its fifth week, sees the Central dominating the DVC, already having defeated Neuqua Valley, Naperville North, and Metea Valley.
Varsity coach, Bill "Sal" Salentine, said he has a lot of talent in the pool this year but knows how hard it is to win a championship.
"Last year was special, the kids, and the end result," Salentine said. "Winning the state title was fantastic, but doing it with an undefeated season, made it even more special. The 'Cherry on top so to speak.' "
Although losing key seniors was difficult, Salentine says they helped "bring this next crew along" and "pass the torch" to the next group of guys.
Last season the team started six seniors. The only returning starter is the goalie, Kent Emden, a sophomore this year.
Even though it's a young team, sophomore Bender Russo still has high hopes for a state-run this season.
"We do have a good chance but we just have to work a lot harder," Russo said.
When asked if he thought there was any chance of a repeat state victory, Salentine was sure to be careful with his wording.
"There's always a chance," Salentine said. "We have to have a little bit of luck this year. There are other schools that are close to us in skill."
Although the team this year is filled with talent. Salentine concedes that there are always areas they can improve on. This year, they have been focusing on Special Teams and man up opportunities.
Though the team is poised for another state run, there are many viable contenders in its path. Senior captain Matthew Reagan is already preparing for these tough matchups.
"We need to show up and work hard every practice in preparation for these games," Regan said. "Stevenson [high school] is the toughest competition this year, and we need to be mentally prepared for them. The last couple years they played us very close and we need to come out strong."
The team is gearing up for a long stretch of games on the road to state.

About the Writer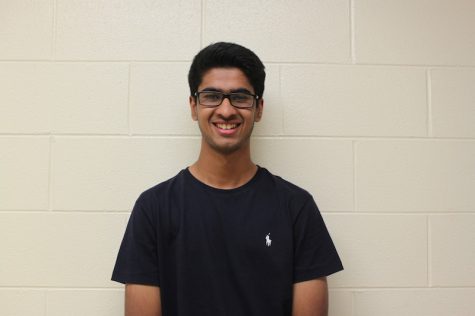 Zain Habib, Business Manager, Staff Writer
Zain Habib is a senior this year and it is his first year on the Editorial Board as Business Manager and Staff Writer. His passions are the stock market,...