Varsity soccer's upperclassman show leadership, and set examples for new teamates
Hang on for a minute...we're trying to find some more stories you might like.
Being a senior athlete can demand to work at a higher level, whether it is with responsibility, leadership or skill. While nine seniors look onward to their college years, the non-seniors must prepare to take on roles as leaders themselves.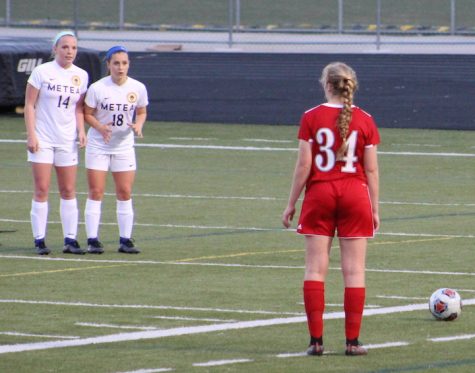 Aware of this situation, girls varsity coach Edgar Watson holds expectations and prepares them for the upcoming years. "The only girls who can be captain are seniors, and I expect girls to learn through their underclassmen years," Watson said. "[They] help the underclassmen, and I expect them to be a team player and exceed my expectations."
As a leader herself, senior Paige Suchevits enjoys the role and has a positive outlook on the season, as she enjoys the time with the well-knit team.
"We as a team are looking to grow as both people and players, no matter what grade," Suchevits said. "While we want to win games, we also learn to work together and learn from each other as well, both upperclassmen and underclassmen."
While the seniors' role of leadership shows to be extremely important during games, they are just as importantly viewed off the game field as well, and Watson is happy to see this occur.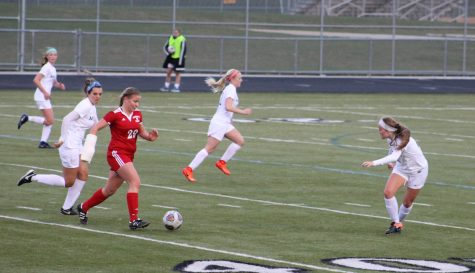 "I enjoy being around not just during games, but at practices as well," Watson said. "I enjoy watching the girls grow not only through soccer but in the level of maturity. It's fun to watch them take on more responsibilities."
As it can be just as intimidating as underclassmen to play with seniors at the varsity level, people like sophomore Grace Anderson describes what this feels like. Her first year on varsity, the demanding level takes its toll.
"It's very intimidating, and I would say that the other underclassmen think the same thing," Anderson said. "It's just a lot of pressure and a lot of the time you get stressed because you don't' want to mess anything just because everything is at higher stakes."
Despite this stress, however, with great leaders, Anderson finds it easier to enjoy the season, sport and team as well.
"The upperclassmen are fantastic leaders," Anderson said. "They're always there if you need to ask them anything at all and they're just great role models on and off the field."
All photos by Drew Kanne at the girls soccer game on April 11. Seniors Maggie Hillman, Caitlin Reice and Junior Amber Hunter are featured in the photos.

About the Writer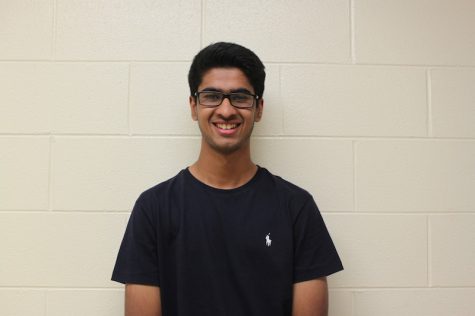 Zain Habib, Business Manager, Staff Writer
Zain Habib is a senior this year and it is his first year on the Editorial Board as Business Manager and Staff Writer. His passions are the stock market,...