Drumshow 'Evolution' displays variety of percussion skills
As the lights dimmed, a hush fell over the audience. Instruments filled the stage and performers prepared to play their first piece. After five months of practice, they were ready to impress the audience.
On April 7 and 8, the 21st annual Drumshow featured 14 musicians and special guests from the Advanced Steelband, the JSO combo rhythm section, horns, a couple male singers and singers from the Chorelles. The cast performed three times throughout the weekend and had a sold out show on April 7. The performance lasted one and a half hours and was built around the theme of "Evolution."
Brandon Estes, assistant band director and director of the Marching Redhawks, explained the Evolution theme and how it related to the show.
"The idea behind it was that we were going through the evolution of percussion instruments from a more historical, prehistoric percussion," Estes said. "We just develop through the course of the show into more modern uses of percussion and the modern xylophone and its brothers and sisters. [Drumshow] is very collaborative."
The performance showcased a variety of songs and genres. Ranging from familiar pop songs to playing pieces with household items like flower pots and PVC pipes, the show also featured many different kinds of instruments. Songs contrasted from being loud, soft, slow, quick, and the number of performers changed each time.
"It's a way for a patron to enjoy a percussion ensemble in a more contemporary setting," Estes said. "They can enjoy and see the technicality, musicianship and sensitivity. There's much more to percussion than just banging on a drum."
The students played college-level music and practiced stage performance techniques to encourage audience participation.
Sophomores Caleb Frank and Prateek Dullur both enjoyed playing Drumshow and shared their favorite part of it.
"It's […] more exciting," Frank said. "[It's] more like a show than a [band] performance."
Dullur agrees.
"[It's] a lot more professional with the amount of time that we practice," Dullur said. "The general attitude is much more serious about what we're playing. It's more fun."
For freshman Tori Charmoli  this was her first time playing in the show. She talked about what makes Drumshow so special.
"We add stage presence to our performance," Charmoli said.  "We really want to make it enjoyable for anyone who comes to the show. The most exciting thing about performing is when the crowd really gets into what you're doing. When the audience get's excited, I get more confident, and overall [it] makes the performance more fun."
About the Contributors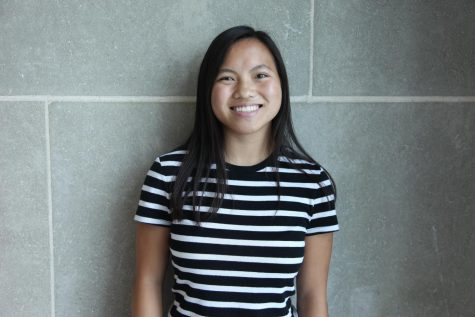 Alana Cervera, Online Managing Editor, Sports Columnist
Alana Cervera is a senior at Naperville Central and is a second-year staff member on Central times as the Online Managing Editor. She brings a positive attitude and writes stories from a new angle. Outside of Central Times she ballroom dances and dives for high school, constantly staying busy and active. She hopes to become a Nurse and start a career in the medical field after high school.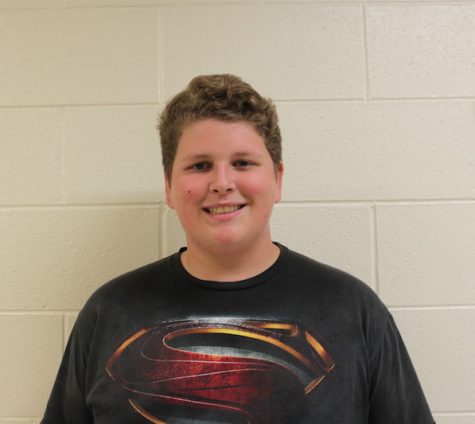 Jacek Kulak, Entertainment Editor
Jacek Kulak
is a Junior with 2016-17 being his second year on the Central Times Editorial Board. Jacek is the Entertainment Editor and a staff photographer. He wishes to create good designs for the entertainment page and take good video and photos. Jacek's passion is photography and cinematography which he hopes to do for a living.
"Life moves pretty fast. If you don't stop and look around once in a while, you could miss it." -Ferris Beuller
Contact Information:
[email protected]