Naperville North student uses popular petition website to voice concerns over school culture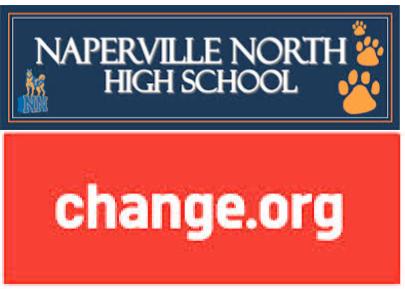 Hang on for a minute...we're trying to find some more stories you might like.
A Naperville North student has posted a petition on the website Change.org to respond to recent deaths in the school community and their impact on the school's culture. Junior Tessa Newman's letter, entitled "The Naperville North Pressure Culture Must Change," has attracted nearly 600 signatures of support in under 24 hours.
Directed at the school's administration and teaching staff, the bulk of Newman's letter details what Newman calls the "Naperville North Way," which she defines as an adult-enforced pressure on students with a specific definition of success and a distaste for failure that Newman claims has contributed to a student body she characterizes as having difficulty in coping with various stressors.
"The path to success is as inflexible as it is narrow," Newman writes. "It is not designed for everyone, only a select few. Many people lose their footing along the unforgiving road and stumble into failure. As we have told you many times before, there is no worse fate than failure. When there is only one path to success, a path that almost no one can follow, we all feel like failures. That is why this keeps happening."
In an update post to her letter, Newman clarifies that she cannot represent every student's experience at Naperville North and says that she's been invited to present her letter to North faculty. The Central Times is in the process of verifying this information and has reached out to Newman for a comment.
Read the entire letter here.