2017 Winter Dance recap
The Central Times sent correspondent Prem Chandrasekar to the Winter Dance on Feb. 11. Here is a recap of the dance.
It's Saturday night. It's a bit cold, but nice weather for a February night. People enter through door 8, looking fancy, with boys in suits and girls in dresses. Many of them are couples, going to the Annual Winter Dance at Naperville Central.
The 2017 dance was on Saturday, February 11. The theme was New York, New York.
"[The dance] was going to be as extravagant as the years before, as a lot was going on," said Anna Sellas, president of Senior Class Council.
The dance had a live DJ in the field house, a live jazz band in the cafeteria, tons of decorations, a photo booth in the field house, and many snacks.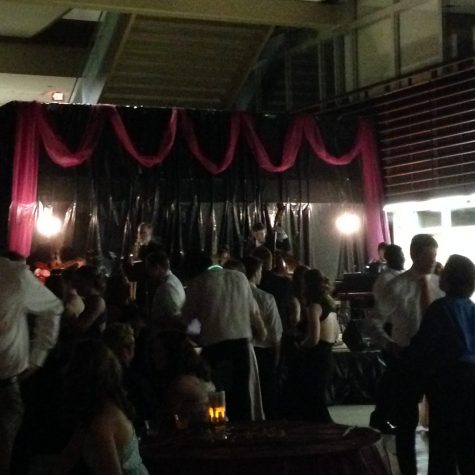 Many people loved the dance too.
"[My favorite part was] the smooth jazz band in the cafeteria, as it is always fun to have a live band play," said Freshman Annette Kim.
Sophomore Nicholas Weibel agreed that the music in the cafeteria was nice and in the field house.
"The dance was a couple dance, and the the theme really compliments it," Weibel said.
As of now the revenue of the dance is unknown, but the money will go to the Senior Class Council, and then fund other events.