Theatre Central director savors rehearsals for his final show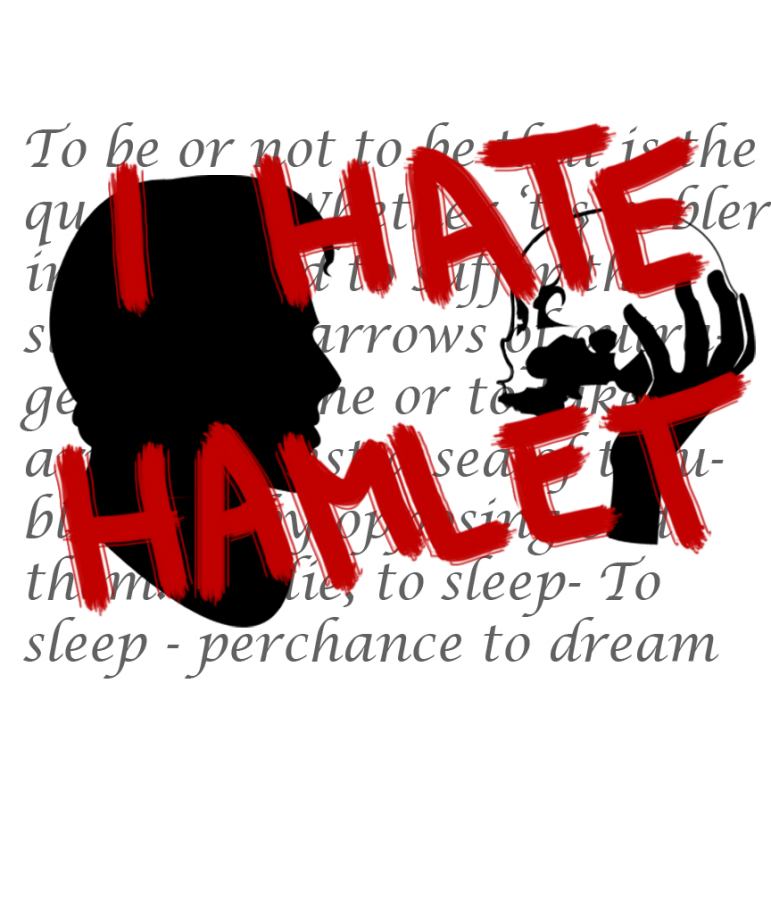 This March, Communication Arts teacher and Theatre Central sponsor Tom Ulbrich will direct his last play, "I Hate Hamlet" written by Paul Rudnick. He chose this play because he wanted something special to end his tenure at Central.
Ulbrich has directed Theatre Central plays for 39 years.
"The reason I picked this play is because I was actually in it," Ulbrich said.
"I played John Barrymore, and it was probably the most fun I've ever had on stage. At that time I told myself at some time I want to direct this show, and now is the time."
The play follows Hollywood actor Andrew Rally and his girlfriend Deirdre.
They move into an apartment in New York where he will perform live theatre, which frightens Andrew, as he only has experience on film.
He moves into the apartment of legendary actor John Barrymore who is famous for playing Hamlet. While in his apartment, Andrew and Deidra successfully attempt to bring back John Barrymore's ghost in order to help Andrew play the role of Hamlet.
Barrymore proves to be very convincing (challenging Andrew to a sword fight in the middle of the New York loft), and Andrew decides to play Hamlet.
When a friend from Hollywood travels to New York to offer Andrew a new role with a large salary and potential fame in a television pilot, Andrew is forced to choose between Shakespeare or television.
The student director for "I Hate Hamlet" is senior Emma Yahr who has been involved in Theatre Central all four years.
She embraced her new role by preparing audition material over winter break.
"I am working right alongside [Ulbrich], and I help out with a lot of the blocking and interpretation of the script," Yahr said.
Yahr conducted auditions of 40 to 50 students for the six roles in the play. She will attend all the rehearsals from Jan. 9 until the performances on March 9 and 10.
The two main roles in the Mainstage are performed by sophomore Josh Anstrand as Andrew Rally and senior Joe Skrabacz as John Barrymore.
This will be Skrabacz's second performance in Theatre Central and he looks forward to tackling his difficult role.
"My previous role was the narrator in The Good Doctor," Skrabacz said. "That was filled with monologues and scenes that weren't related. This is a lot different.
Portraying the emotion and developing the character will be more difficult."
The small cast will focus on creating and developing their own identities with assistance from the student director.
"I'm really excited to see how the actors create their characters," Yahr said. "Everyone in this show is larger than life."
On the Wednesday the week of the performance, teachers can book seats in the auditorium for a matinee performance of the play that will only include certain scenes picked by Yahr.
"We try not to give anything away," Yahr said. "We try to entice you to come back.  So, I'll pick scenes and cut them off right before the climactic moment."
If students wish to see the complete dramedy they may   purchase tickets for  $5 at the door or during lunch hours.
"I think if you've never seen a Theatre Central show it is definitely worth coming out and seeing," Yahr said.
About the Contributors
Naina Prasad, Managing Editor
Naina Prasad
 is a Senior with 2016-17 being her second year on the Central Times Editorial Board. This year Naina is the Managing Editor. Her passions include women's empowerment, global economics, journalism, bollywood dance and spinach. She has won 2 national economic competitions with her team of fellow students and the summer of 2016 she attended the prestigious School for Ethics and Global Leadership. In the future she wishes to create a positive impact in the world for women in the field of education and economic through extensive policies and enforcement by the United Nations. She plans to develop a Global Education Policy which will set education standards for all educational institutions in every country in the world.
"Even if I am a girl, even if people think I can't do it, I should not lose hope" - Malala Yousafzai
Contact Information:
Email:
[email protected]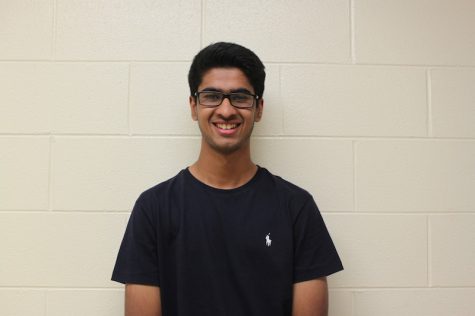 Zain Habib, Business Manager, Staff Writer
Zain Habib is a senior this year and it is his first year on the Editorial Board as Business Manager and Staff Writer. His passions are the stock market, traveling and soccer. In the future, he would like to open his own equity fund that helps invest in countries in the Middle East.
"Have no fear of perfection, you'll never reach it."
- Salvador Dali
Contact Information:
[email protected]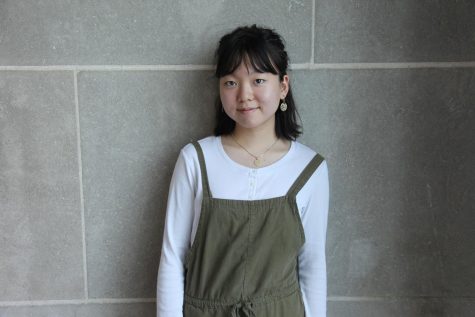 Yoo Young Chun, Head Photo Art Editor, Features Editor, Features Columnist
Yoo Young Chun is a senior at Naperville Central High School and is enjoying her third year on staff as the Head Photo/Art Editor and Features editor. Throughout high school, she has discovered her passion in law and human rights, and hopes to pursue it while also furthering her interest in art and design.