Athletic Hall of Fame 2017: Ed Sieben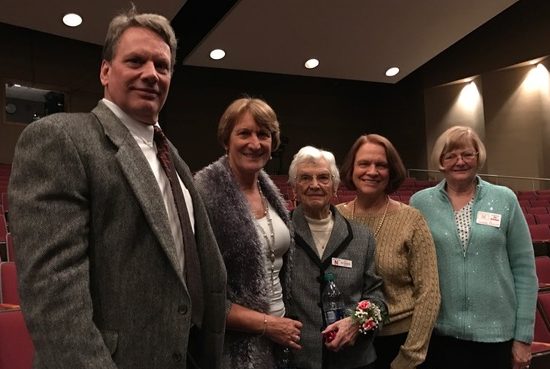 Hang on for a minute...we're trying to find some more stories you might like.
Former Central basketball and track star Ed Sieben was inducted into the Naperville Central Athletic Hall of Fame on Friday.
Though Sieben passed away on Aug. 2, 1966 while serving in Vietnam, his family and former teammate attended the ceremony to honor Sieben and his numerous accomplishments.
An outstanding basketball player in Naperville himself, Sieben's father coached young Sieben all throughout grade school, as the two began to share a love for the sport.
Linda Sieben Hayes, Sieben's sister, who was a cheerleader for the basketball team at the time, recalls her brother also continuously breaking the school records.
"Back when they didn't have the three point shots at the school, he was shooting around 25 or 30 points a game, even with two points per basket he was breaking the records," Hayes said.
With his tall height at his advantage, Sieben was also on track team and took third place in the state in high jumping at the IHSA state track meet his senior year.
However, as the captain and leading scorer for the 1963 and 1964 conference and regional championship basketball teams, Sieben shot many of the last-minute winning shots.
"I remember at a big district tournament game, Ed made the final shot for the game to win it, so the coach cut the net down from the basket, and gave it to him, and we still have that."
Hayes and her mother, Ruth Sieben, fondly remember the time Sieben accidentally broke the backboard during a basketball game.
"Back then, they had a glass backboard instead of plastic, and he went to dunk, so when he slammed it, it broke. Hayes said. "When he was killed in Vietnam, people donated money for a memorial fund, and my parents used that money to buy a new scoreboard for the Naperville high school gym."
"We were trying to find something to do with the money, that Ed was involved with," Sieben's mother said.
Sieben's former teammate, Rich Erickson describes Sieben's quiet confidence.
"He was undisciplined. He could play hard, and he could really shoot," Erickson said. "Ed was a quiet guy, but he was always focused, in his own way, Ed was a leader."
At the end of the interview, Erickson was asked what he believed Ed's words of advice would be to the teenage audience at Central.
"Ed would say, live your life to the fullest, make every day count," Erickson said.