Theatre Central's annual holiday show to debut on Thursday, will feature children's character Junie B. Jones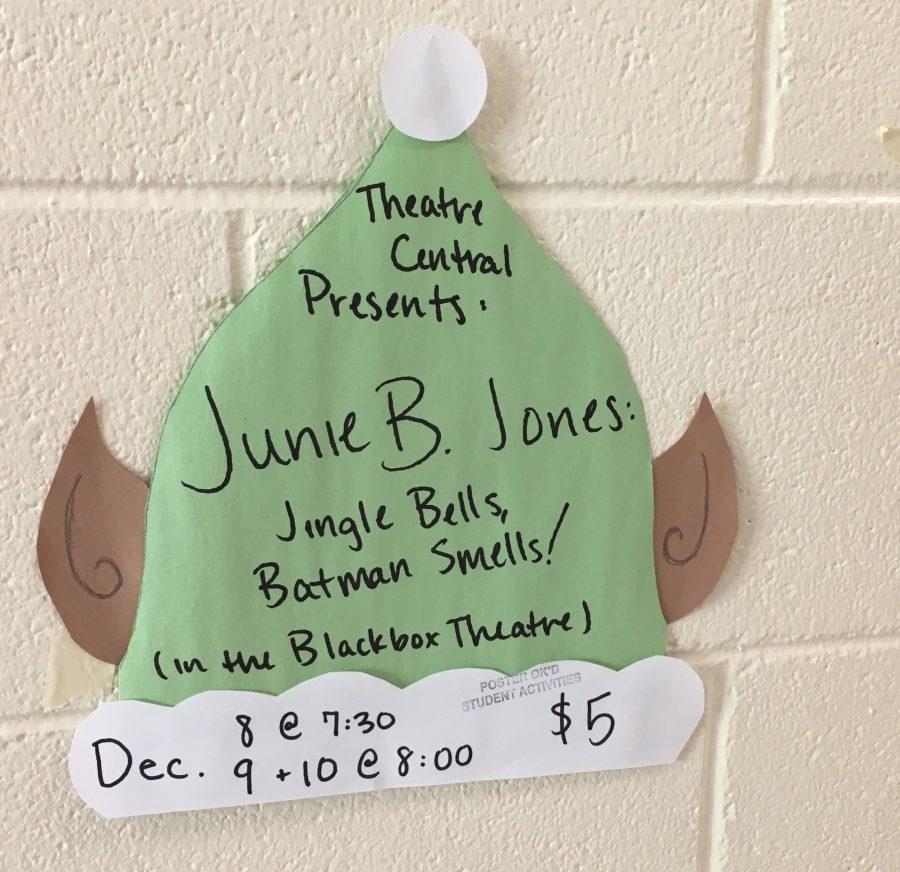 The holiday season has begun, as Theatre Central performs for their holiday show, Junie B. Jones in Jingle Bells, Batman Smells. An "extremely funny" show, director Ally Lindstrom hopes that it will "appeal to all ages."
There will be eleven onstage actors, but many more helping behind the scenes. 
"The show closely follows the book," Lindstrom said.
In the show,  Junie B. Jones, a fictional character many are familiar to from their elementary days, will be preparing for a Holiday Sing Along and Secret Santa party with her first grade class. 
"[You should expect] teenagers acting like first-graders, lots of burping, lots of singing and lots of holiday cheer," Lindstrom said.
Sophomore Emma Bednar is excited to present the show.
"It's a really fun show with a lot of personality," Emma Bednar, who plays Junie B. Jones's invisible friend. "We have put a lot [of effort] into it." 
As director, Lindstrom had the ability to choose the show.
"Junie B. Jones was very important to me as a child," Lindstrom said. "When the time came to pick a Holiday Show, I knew that I wanted something simple, fun, and uplifting, and I happened to stumble across the script. Because I was already so invested in the Junie B. stories, I immediately fell in love with the story and characters."
Students can come to support friends and classmates by watching the show. Showtimes are at 7:30 p.m. on December 8, and 8:00 p.m. on December 9th and 10th. Tickets cost $5.00 each. 
"I have read and heard the show at least a hundred times and no matter what the cast never fails to make me laugh," Lindstrom said. "It is an incredibly silly show that will get everyone ready for the holidays."
About the Writer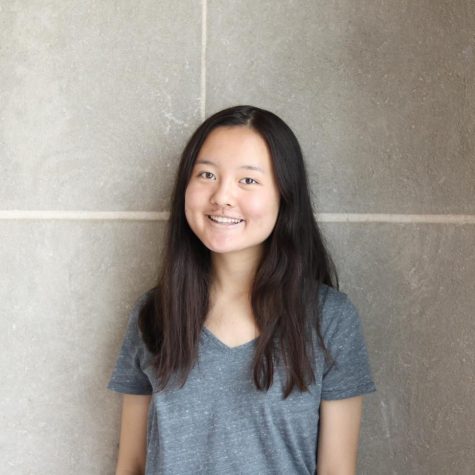 Vivian Zhao, Editor in Chief, Editorial Editor & Columnist
Vivian Zhao is a senior at Naperville Central and this is her second year on staff. Outside of CT, Vivian is a DECA President, debate captain, and runs the public health nonprofit All Hearts Count. She enjoys spending time with her friends, reading, watching Netflix & stargazing. After high school, she hopes to attend college in the east coast and pursue a career in policy or law.