Film Review: 'Strange And Spectacular'
Hang on for a minute...we're trying to find some more stories you might like.
After a tragic car accident ruins the hands of a brain surgeon, Doctor Stephen Strange (Benedict Cumberbatch) has to go beyond medicine and find mystic ways to fix his hands. With that, we have our plot of the newest Marvel Cinematic Universe (MCU) film, Doctor Strange. The 14th installment of the franchise. All the same fun jokes, action, and a new hero we all love, despite him being a bit of an arrogant jerk. But that also means this movie suffers the same issues as many other MCU films. Very weak villain(s), a semi-predictable plot, and many female characters who never get any real screen time or time to seem important. Specifically, Dr. Strange's love interest who I barely remember. (Honestly, what was her name?)
But it's far from bad. The visuals alone are enough to see the movie in theaters. Trippy, original, and mind-bending, I can't say it enough, the art team and CGI post team are oscar worthy for doing what they did. They gave it their best and it shows easily. Just be ready. If you get dizzy easily, have vertigo, or get motion sickness, this movie will mess you up. Although I doubt you'll regret it, they're quite unforgettable.
The story itself isn't super interesting. A few twists and clever moments, but I don't think the movie drives on the plot at all. My interest was held by Cumberbatch the whole time. A lot of the Marvel heroes at this point are just quippy, arrogant, smart people but with Strange, we get someone who is far less obvious with his arrogance and is a bit more subtle with his performance. The jokes and fun moments add a lot of light into the film but it takes away some of the gravity and seriousness of the situation. I think that's something Marvel does good: taking world ending events and making them seem fun.
But it is a (excuse this bad pun) strange edition into the MCU. Magic now exists which opens up so many doors and questions. Luckily, the writers were able to answer the questions that needed to be and leave the door open for us to look and wonder what's next. I recommend the movie to Marvel fans. And if you like Cumberbatch, definitely give it a watch, he will impress.

About the Writer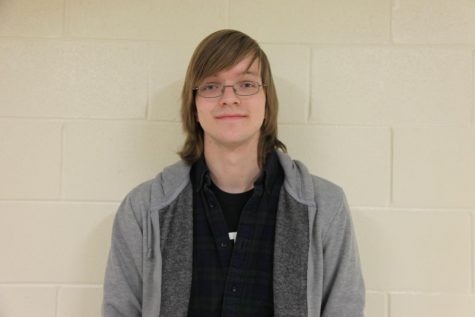 Blake Preston, Staff Writer
Blake Preston is a senior at Naperville Central and is looking forward to his first year at Central Times as a staff writer. He's excited to improve his writing and learn about journalism. At school, he's involved in Writer's Block, and Truthseekers. In his free time, he enjoys watching every movie he can and spending time with friends. In college, he wants to study film and writing.
"Isn't it enough to see that a garden is beautiful without having to believe that there are fairies at the bottom of it too?"
~Douglas Adams
Contact Information:
[email protected]