Redhawk of the Week: Faith Alindog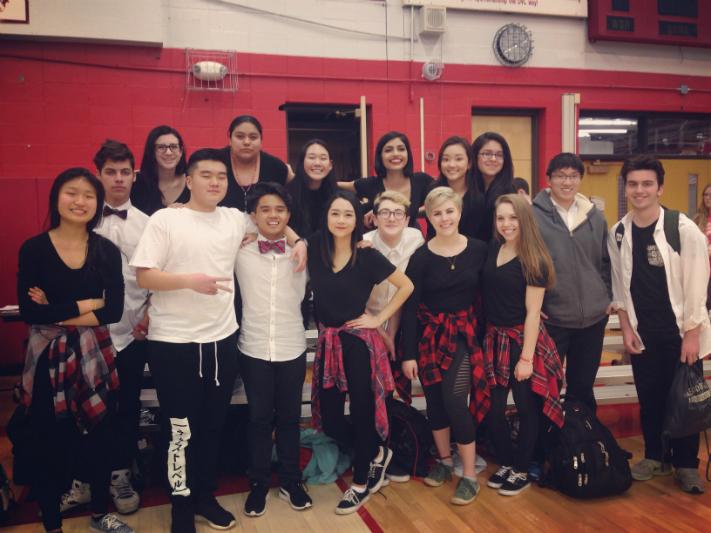 When she was younger, sophomore Faith Alindog never expected to become a dancer. Now she's a co-president of the Urban Arts Club (UAC), after teaching herself how to dance, inspired by a performance she put on for her family the summer before her freshman year, directed by one of their family friends.
"My aunt had a big birthday party and she wanted [us] to perform, and I thought 'Why not?'" Alindog said. "So we learned the choreography and performed it, and I actually really liked it, so my sister told me that the club here, UAC, was something really cool that I'd enjoy."
Alindog joined UAC her freshman year,  soon realized that she loved to dance and started choreographing, using YouTube clips as inspiration. Due to her dedication, she became president of UAC at the beginning of this year.
"I was surprised, because it was me, a sophomore, being in charge of a big club," Alindog said. "I'm barely even used to the school right now. It was a lot on me, but it pushed me to expand my horizon on dancing."
The bonds between UAC members are strong. Alindog still keeps in touch with the members that graduated last year.
"They're family to me," Alindog said. "To this day, we all have a group chat and are talking on it 24/7. It's like the bond you have between a sister or a brother, and you don't ever get rid of it."
This helped ease her transition into high school, making it easier for her to make friends. Now, Alindog is planning for UAC's next performance.
UAC recently performed at the Winter Assembly and  at the first annual NCHS Jam Sesh on Feb. 26. Dancing groups from all over the Chicagoland area came to perform at the session. Since UAC was running it, Alindog only performed during the halftime show, but there were other dances and competitions featuring UAC.
Junior Jasper Yoon, another member of UAC, just finished arranging the NCHS Jam Sesh. He has collaborated with Alindog on various projects over the past year and a half that he's known her.
"[Faith and I] are good friends, and we vibe well together," Yoon said. "I remember when Faith, Carlo, Devin and I were jamming last summer and coming up with ideas for the homecoming performance… [We] were all super excited about how the new year of UAC was going to be."
Alindog is very excited about UAC's performances at both the Winter Assembly and the NCHS Jam Sesh.
"I'm just glad everyone enjoys [our dancing]," Alindog said. "Honestly all that I really care about is that the dancers are having fun and they're not scared to dance. It's a group effort."