Alabama Shakes' 'Sound and Color' paves the way for future success
I jumped onto the Alabama Shakes train pretty late in the game. They released their first album, "Boys and Girls," in early 2012, and I just discovered the band earlier this year. When I first heard the rich guitar and sweet timbre of Brittany Howard's voice, I was hooked. Needless to say, when I heard their second album, "Sound and Color," was coming out on April 21, I waited with bated breath. And I was not disappointed. "Sound and Color" signifies a beautiful new direction the band is headed in, with a more refined and complex sound than their debut album.
The album opens with a mellow tune, the namesake of "Sound and Color." A soft vibraphone-like instrument leads into a funky drum beat, immediately followed by Howard's voice. In this song she has scaled back the intensity that radiated from most of their previous songs, but the passion in her voice shines through. The song does a wonderful job of setting the mood for the rest of the album, and the word that strikes me most after listening to it is beauty. That seems to be the main theme.
After "Sound and Color" comes "Don't Wanna Fight." The song was released before the whole album so I was already well acquainted with it prior to April 21, and I was a huge fan. "Don't Wanna Fight" splendidly depicts the feeling of being emotionally drained after some sort of encounter with someone you care deeply for. Howard lets her voice out and boy does it shine. Albeit slightly raspier than "Sound and Color," it feels less polished and it feels right to listen to. Another thing I like about the song is the prominent guitar that attracted me to the band so much on their debut album.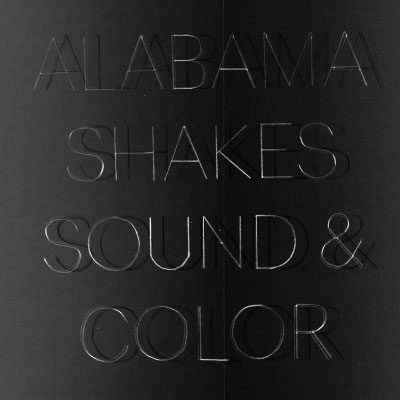 Other notable songs on the album are "Gimme All Your Love," "This Feeling," "The Greatest" and "Shoegaze", though this is not to say that all the songs are not notable in their own right; I had a very hard time only picking six out of the 12. "Gimme All Your Love" and "This Feeling" slow the tempo down a bit, and it feels like every note, chord, drum beat and lyric are chosen carefully. "Gimme All Your Love" has an intro with a gorgeous guitar riff performed by Howard along with simple yet powerful solo by guitarist Heath Fogg. The vocals on this track remind me of "Don't Wanna Fight" with the amount of passion translated across the speakers. "This Feeling" demonstrates the band's acoustic skill well.
"The Greatest" and "Shoegaze" is where the Shakes' rock influences are heard. "The Greatest" emanates a raw energy funneled into power chords on the guitar, but more toned vocals from Howard. "Shoegaze" is a masterpiece of Southern influence, a bluesy feel to an upbeat song.
"Sound and Color" seems to me a successful step forward for Alabama Shakes. The three-year gap in between the albums allowed the band to find their specific sound and break away from their influences. I look forward to their future work.