Farewell to Mayor Pradel, "Officer Friendly"
As Naperville's longest-serving mayor, Pradel prepares for retirement
Hang on for a minute...we're trying to find some more stories you might like.
After 20 years of service, Naperville Mayor Arthur George Pradel prepares for the end of his last four-year term this year and for his retirement.
"I'm very fortunate to have been in this position [as mayor]," Pradel said.  "I'm very humbled by this experience."
Pradel decided to retire in order to spend time with his family and take care of his wife, Pat Pradel, who is battling bone cancer.
"I've been having mixed emotions about retiring," Pradel said. "I wanted to go for another four years, but somewhere along the line, you have to make a tough decision."
Doug A. Krieger, the city manager, believes Pradel will be "missed dearly."
"For the last 20 years, people don't think of the mayor as an office; they think of it as George Pradel," Krieger said. "It will be a new day. It will be different. No one will know what it's going to be like."
Pradel has high hopes for his successor, who will be voted for beginning April 7. The mayor plans to help transition the new mayor into the council.
"I hope our new mayor keeps on the same track that we have been going on, concentrating on the people," Pradel said. "Lately, as I've been hearing the runners' mission statements, I hear the money deficit. But if we start focusing on the money and not the individuals and their needs, I think we will turn into a 'factory,' and a business. I don't want to see that, but I have faith the new people will create a balance."
Although most know Pradel as Naperville's mayor,  his mayoral position was not his first contribution to Naperville.
After graduating from Naperville Central High School (previously Naperville Community High School), Pradel served in the U.S. Marine Corps for three years. When he returned, Pradel became a lieutenant for the Naperville Police Department in June of 1966.
"My main thrust is that I care about young people from the very first day when I became a cop," Pradel said. "I asked the chief to put in me on midnight [shifts], and I spent the day times going to schools and talking to children [about safety and drugs]."
Over his 30 years as a police officer, Pradel not only spoke to students but also founded Safety Town.
Pradel was astounded when residents asked him to run for mayor, and then he won in 1995.
"My most memorable moment was when I was first elected mayor," Pradel said. "Here I am a police officer, and then I come out on top of a voting. And I win!"
When asked about his accomplishments as mayor, Pradel jokes and says nothing because he believes the government in Naperville is all about the teamwork.
"We've had a mayor-council-city manager form of government since '69," Pradel said. "It's about team effort, not the mayoral effort."
Along with his contributions to Naperville, Mayor Pradel, also known as Officer Friendly, is famous for his upbeat personality.
"He's very enthusiastic about Naperville and the people," said junior Zack Pradel, Mayor Pradel's grandson. " Everytime he gets up to give a speech, he's like 'Hello, Naperville!' My grandpa is just a big teddy bear."
The mayor hopes his legacy will be that Napervillians will remember him as a compassionate community contributor.
"I'd like people to remember that I cared about people, that I was the mayor that put others first before himself," Pradel said. "[I'd advise] the next mayor to be true to your word, be honest, be open. Always put the people first."

About the Writer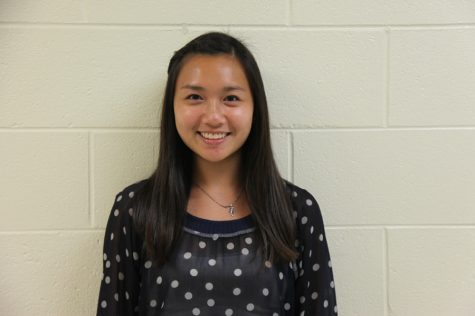 Sharon Pan, Online Managing Editor, Features Columnist
CT Email:
[email protected]
Favorite Quote:
"The most difficult thing is the decision to act, the rest is merely tenacity." –Amelia Earhart
Best Memory at Central:
Being a captain for the girls tennis team
A word that describes me is:
Sassy
My interest in journalism is:
Opinions