Mr. NCHS Q & A: Jimmy Sellas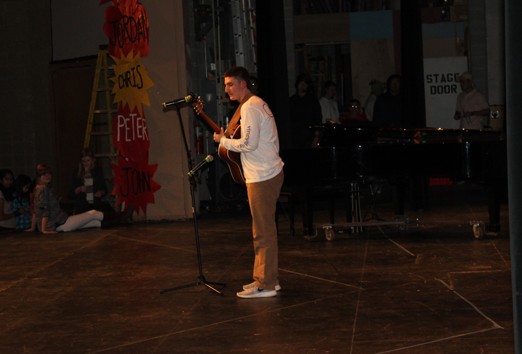 Q: What are you most looking forward to most on the night of the performance?
A: I'm just hoping to see everyone do well. It's a great group of guys, and I hope we all do as well as we do in practice together.
Q: What has been your biggest challenge so far in preparing?
A:  Probably keeping up with all the deadlines they have. I mean sometimes it means staying up a little later trying to work the problem out, but it's all good.
Q:What is your best memory so far from preparing?
A:  I would have to say my best memory is when Danny Rodgers got his car stuck when he was trying to film his video. We happened to be together at the time, and when you're in a husky costume trying to push a car out of the snow with some random people you find on the side of the street, it's a good time.
Q:Have you built any new relationships with the other cast members?
A: I would say that I have destroyed more relationships than I have built. We were friends before we came in here, but everyone just tore each other's heads off.
Q:Can you tell us a little bit about what you'll be doing during the show?
JS: For summer wear, I'll be a southern hick of a barbecuer, hopefully that will work out and I can make some food for the audience. For the talent portion I'm going to do a Disney medley and just try and screw around.