GoRoma: The new Panera Bread of Bolingbrook Promenade
Hang on for a minute...we're trying to find some more stories you might like.
You're in the mood for good food, but you don't want to wait an hour for it, pay a large bill or feel stuffy as you walk out of the restaurant.
Well, there's a place for that in the Bolingbrook Promenade.
The GoRoma restaurant offers quickly made Italian dishes without compromising the quality of ingredients. It differs from regular fast food places by serving real entrees but also from regular restaurants by its quick service—the concept is truly unique.
The idea of GoRoma could be compared to Panera Bread's—you order your food at the counter along with your drink, grab a number for your table and wait for it to arrive 5-10 minutes later. There's even a "pick two" option on the menu.
The entrees range from a series of classic Italian dishes, as well as signature ones, such as its chicken pomodoro sandwich which consists of roasted chicken, dried tomatoes, spinach, fresh basil and pesto mayo.
Another creative classic that I would strongly recommend is the Tuscan salad, which is unlike most traditional salads and far more savory. Smothered in fresh basil-pesto vinaigrette is a mix of greens, zesty red peppers, grape tomatoes and whole grain corkscrew pasta. You could add meat if you would like, however, it's definitely not a necessity to fill you up.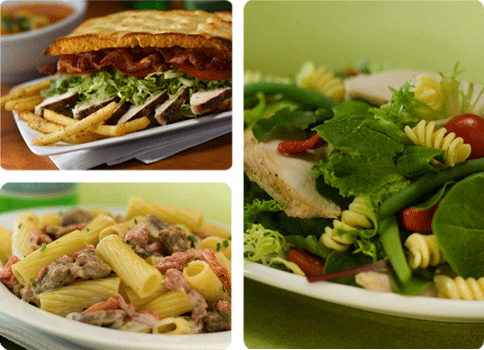 The pizzas are something to yell hooray for as well. The thin, hand tossed crust might remind one of flatbreads, however, it is the part you will notice the least. With extra toppings such as caramelized onions, sun dried tomatoes, smoked bacon or fresh mozzarella—you won't need a box to take home.
The thing, however, that really makes GoRoma stand out is how it enables a healthier, fresher and more delicious kind of fast food. It offers a whole grain crust on the pizzas, whole grain sandwich bread and whole grain pasta, as well as a range of gluten free selections.
Vegetarian? No problem! The GoRoma menu makes it easy to distinguish what has meat and what doesn't, and even encourages customers to "just say the word", and they will leave an ingredient out of your dish.
As far as Italian authenticity goes, the restaurant isn't exactly strong. Real Italian food takes time, skill and more pricey ingredients then GoRoma offers, so if that's what you're looking for, it isn't the right place. This is the place for someone who wants quality food in an easy going setting, low price range and friendly customer service.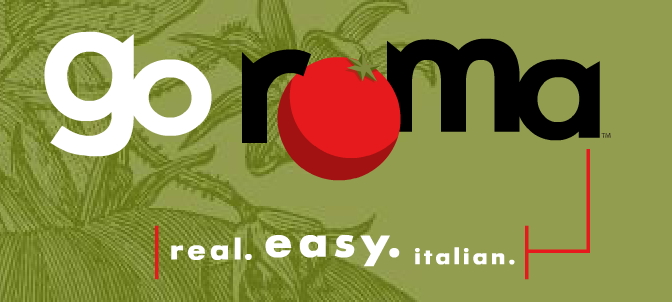 So next time you need a lunch on the go, catering for your event or a low priced dinner, stop by GoRoma at 635 E. Boughton Road in the Bolingbrook Promenade for a delicious and hearty meal.

About the Writer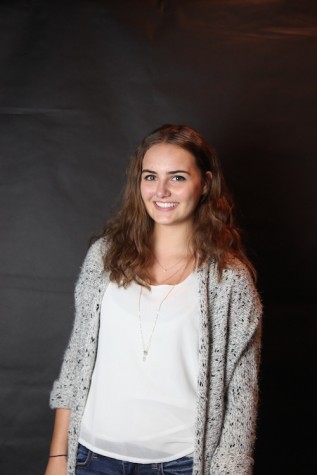 Freja Sonnichsen, Head Photo/Art Editor
Freja is a senior and this is her second year on the editorial board. She considers herself a driven senior with an international background. Some of her...