Athletic Hall of Fame 2015: Owen Daniels
Owen Daniels, a three-sport high school athlete, 1999 IHSA 6A football state champ, ninety-eighth overall selection in the 2006 NFL draft, Houston Texans career leader in receptions/yards by a tight-end and two time pro-bowler was inducted into Naperville Central's Athletic Hall of Fame this past Friday, Jan. 23. Daniels was inducted along with seven other outstanding Central athletes and coaches.
"It's an honor," Daniels said. "Central and football are a big part of my time here [in Naperville], so to get recognized for that is pretty sweet."
Since Daniels' graduation from Central in 2001 the school has gone through extensive renovations.
"The buildings changed completely, like totally different," Daniels said. "But it seems like the general mood and people are the same; they are still Naperville kids and they have not changed for the most part."
When playing Madden, the popular NFL video game, one can see Daniels on the screen. Daniels says that it is interesting what the game designers have to say about different players, and that the experience of playing the game and seeing himself is a strange one.
"I'm like the worst Madden player out there," Daniels said. "But when I do play [in this video game], I throw myself the ball all the time which is kind of weird. I mean [the game designers] do a pretty good job, but I think most players always have something to say about the rating system; you always want to be ranked higher."
Daniels is also the first Redhawk to ever be voted to be in and play in the Pro Bowl. The Pro Bowl is a game, usually in Arizona or Hawaii, played by a collection of the leagues best players of the year. Not only did Daniels do this once, he was in the Pro Bowl twice.
"The Pro Bowl is the coolest thing and the first time I went I was pretty young, so that was awesome," Daniels said. "I was catching balls from Peyton Manning during the week and that was sick."
Most people have role models that they look up to in their respective fields. To be able to play with and against them is something Daniels knows well.
"I remember my rookie year, I'm starting in the first game, which is crazy, and I lined up against Jevon Kearse, 'The Freak'," Daniels said. "Then the next week is Jason Taylor, then two weeks after that it was Dwight Freeney, and I watched all these guys growing up and now I have to line up against them every week. It was a little overwhelming, but at that time I was like just do your job and don't be starstruck in the game; you can be starstruck after the game."
Daniels is expecting his first child this summer and does not yet know what team he will be playing for next year.
About the Writers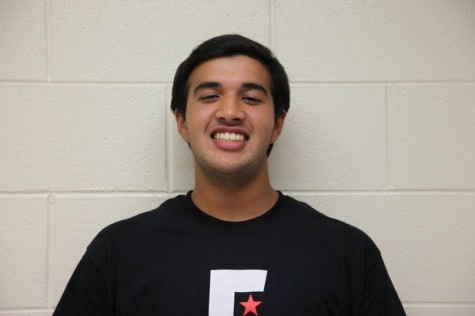 Abu Khan, Sports Editor
Favorite quote: "You only live once, but if you do it right, once is enough." - Mae West
Best memory at Central: When I hid in the bathroom when we conditioned for tennis freshman year.
A word that describes me is: Exciting
My interest in journalism is: Writing about new things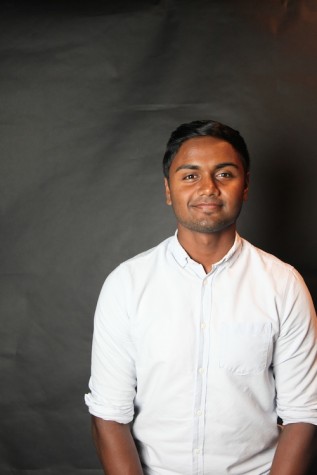 Maneesh Somisetty, Head Business Manager
Maneesh is a senior and this is his second year on the editorial board. He loves journalism because he loves knowing what is going on. Maneesh also loves letting people know what is happening around them. He plays football at Naperville Central and is also the Vice President of DECA. Maneesh enjoys playing volleyball and loves watching movies.
"The best revenge is massive success" -Frank Sinatra
Contact Information:
Email: [email protected]