Naperville Central welcomes new staff members for the 2019-2020 school year
New staff member Nina Vicicondi shares some facts about herself with the Central Times
Q: What department are you working in, and what classes are you teaching?
A: I'm in the Physical Education/Wellness Department. I am teaching PE-1 and Adapted PE.
Q: Where are you from? What's your educational background?
A: I am from Glen Ellyn and attended Glenbard South a LONG time ago. For my undergrad, I went to Western Illinois to study kinesiology.
Q: What was your previous job prior to coming to Central?
A: I have been a teacher for seven years. My first teaching position was with SASED (The School Association for Special Education in DuPage) teaching the blind and visually impaired for PE. Prior to Central, I taught at Jackson Middle School in Villa Park for six years.
Q: What are your hobbies or interests outside of work?
A: My hobbies/interests outside of school include spending time with family and friends, workout classes, and watching the White Sox, preferably when they win.
Q: Why did you become a teacher?
A: I love making an impact on students' lives and inspiring them to value a physically active lifestyle.
Q: What is a philosophy you hold about teaching, or, what can students expect from you?
A: I aim to bring an open mind, a positive attitude, and high expectations to the classroom each day to establish a class culture for each student to experience success.
About the Contributor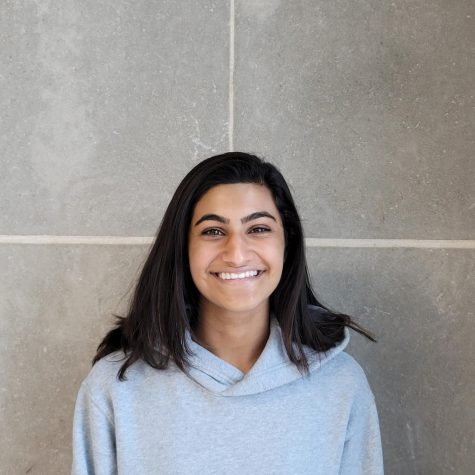 Amisha Sethi, Editor-in-Chief & Community Co-editor
Amisha Sethi is a senior at Naperville Central. When she is not writing for the Central Times she is playing tennis, listening to music, or doing hot yoga. Amisha is not sure of what career she would like to pursue but is excited to discover what the future holds for her.