Column: Proving them wrong
Maggie Dalton, Head Photo and art, Community Editor & columnist
January 6, 2020
Lamar Jackson was the 32nd pick in the second round of the NFL 2018 draft. He was selected by the Baltimore Ravens. You must be a good football player to get drafted at all, but in Jackson's case, he was drafted later than expected.
Jackson spent three seasons as a starter for Louisville. In 2016, he won the Heisman Trophy. His stats were pretty phenomenal. Over those three years of starting at Louisville, Jackson had a 57.0 completion rate on passes. He was a dynamic player as shown by his running stats.
Josh Allen was drafted seventh overall to the Bills in the same draft as Jackson. Allen had a 56.2 completion rate over his two seasons starting at Wyoming. Jackson stats were better than Allen's, but he was drafted much later.
Jackson's performance at the NFL combine caused him to be underestimated. Going into the draft, Jackson was given a 5.9/10.0 grade. This grade describes Jackson as having a "chance to become NFL starter."
This is Jackson's second season with the Ravens. He is the starting quarterback.
Lance Zierlein, an analyst for the NFL draft wrote about his rare athletic abilities but also said that "evaluating Jackson against the NFL standards for the position will cause him to come up short."
Many people underestimated Jackson. He was labeled the "running quarterback," but it turned out that he is much more than that.
This season, Jackson is the starting quarterback, and he has made quite a splash in the NFL.
As of right now, Jackson is 22 rushing yards away from breaking Michael Vick's record for most rushing yards in the regular season. Vick holds the record with 1,039 yards in 2006 with Atlanta.
After week 14 of the season, Jackson had a total of 977 rushing yards while Tom Brady only had 12 rushing yards.
Many sports analysts say that Jackson is the favorite to win Most Valuable Player this year because of his passing and rushing yards this season. He has also steered away from the "running quarterback" name and is creating a new name for himself through his performance on the field and his team success.
It's easy to listen to people when they tell you that you aren't good enough and that you won't be successful, but it takes a certain mental strength to work harder to prove them wrong.
In seventh grade, I remember a kid told me I would never run a marathon. Him saying that made me want to run a marathon really badly. It's now on my bucket list.
This kid isn't the only reason I want to run a marathon though. A lot of this goal is based on more positive reasons, like health and the feeling of accomplishment.
Proving others wrong shouldn't be the only motivation you have, but it can help push you even harder towards success.
Many sports commentators admitted to underestimating Jackson's potential after the NFL season started, and he was able to show his skills in action.
He spent weeks 13 and 14 of the regular NFL season at the top of the NFL QB index.
Jackson isn't your typical textbook quarterback. His playing style is much different than his predecessor's, Joe Flacco. It turns out, a change in gameplay is just what the Baltimore Ravens needed. As of right now, the Ravens have the best record in the American Football Conference.
Jackson was underestimated despite his many accomplishments in college football but he truly proved those who underestimated him wrong.
About the Writer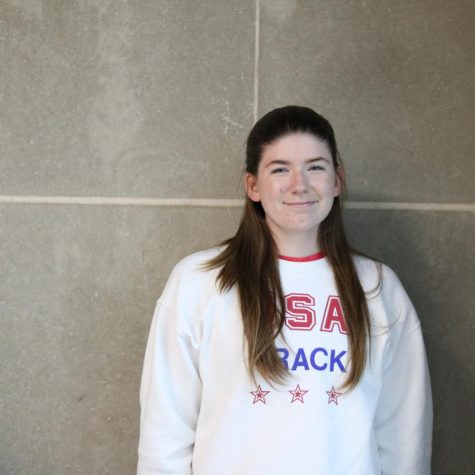 Maggie Dalton, Head Photo and Art, Community Editor & Columnist
Maggie Dalton is a senior at Naperville Central High School and Head of Photo and Art. This will be her second year on staff. She loves the friendships and community in the Central Times. Maggie runs cross country and track as well as participating in Student Advisory Council. Outside of school Maggie leads church retreats, hammocks, and plays ukulele. In the future, she hopes to become a high school Social Studies teacher.