Overworked
Maggie Dalton, Head Photo and art, Community Editor & columnist
December 9, 2019
On November 7, Mary Cain published an opinion video and article in The New York Times. In her piece, she talked about how she was emotionally and physically abused by her Nike trainers.
Mary Cain is a long distance runner. In 2014, she won the 3000m in the Junior World Championship. At seventeen, Cain was the fastest girl in her generation. She was signed by Nike to run on the best track team in the world, the Oregon Project.
This team was coached by Alberto Salazar and run by Nike. Although seen as a great opportunity, the environment and culture of the training program was unhealthy and destructive.
Cain said Salazar emotionally abused her by shaming her weight. Cain and another teammate supported that Salazar would weigh the girls in front of each other. Cain also says Salazar was trying to have Cain lose weight and get down to 114 pounds. Cain also recalled a track meet when she didn't run well. Salazer yelled at her and accused her of gaining five pounds before the race. Cain also endured physical abuse.
When you think of physical abuse, you probably think of someone hitting or kicking someone. You think of bruises and blood. For Cain, physical abuse meant her health was diminishing.
She was given very little food to eat to the point where she would try to sneak in more. Her lack of nutrition caused her body to begin breaking down. She broke five bones in three years and was on the brink of developing osteoporosis. Cain did not get her period for three years, a sign that her body was malnourished.
Salazar wanted Cain to take birth control pills and diuretics to lose weight.
Athlete culture is becoming more cut-throat and dangerous. The number of eating disorders is already on the rise because of social media. Society's high expectations for athletes puts pressure on coaches to push their athletes harder. This causes coaches to look past their athlete's health and only focus on results.
Amy Yoder Begley tweeted about how she had a similar experience to the weight shaming Cain endured when she placed sixth at the USATF championship and was kicked out of the Oregon Project. She was told she was too fat and her butt was the biggest on the starting line.
At some point in time, we in sports forgot why muscles are so important. For a long distance runner, muscles help the runners legs move for longer. We began to associate skinnier with being in better shape. We began to get hyper-fixated with a number on a scale, even though muscle tissue weighs more than fat tissue.
Nike should have had certified nutritionists to not allow for the female track athletes to have dieted the way they were forced to. With our growing knowledge of mental health and how important it is, Nike should've had at least one psychologist for athletes to talk to.
With the Oregon Project being such a big deal, it can be scary for athletes to speak out against the team. Speaking out against the Oregon Project can get the athlete cut from the best track team in the nation.
I have never experienced anything remotely close to what Cain experienced. My coaches always emphasized the importance of fueling our bodies so we would have energy. We focused not only on cardio but also building muscles to help us become stronger runners. As long as we were trying our best in practice, our coaches would be okay with it.
The professional world of sports need to focus on the physical and mental health of athletes in addition to getting results. If coaches and companies acknowledge this, athletes will succeed and improve.
About the Writer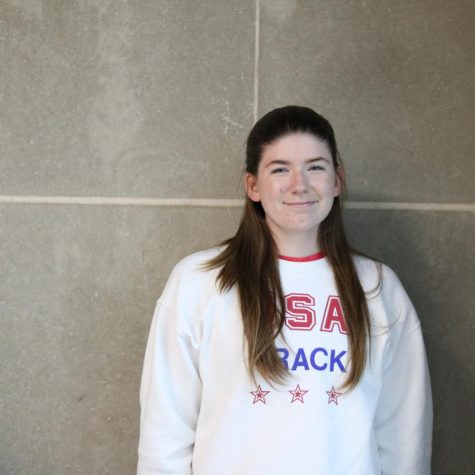 Maggie Dalton, Head Photo and Art, Community Editor & Columnist
Maggie Dalton is a senior at Naperville Central High School and Head of Photo and Art. This will be her second year on staff. She loves the friendships and community in the Central Times. Maggie runs cross country and track as well as participating in Student Advisory Council. Outside of school Maggie leads church retreats, hammocks, and plays ukulele. In the future, she hopes to become a high school Social Studies teacher.