Making the most of a Mother's Day in quarantine
Mother's Day is a day once a year when I, like so many of you, celebrate the wonderful woman in my life who has been there for me since birth and has never let me down. This is the one day a year where I'm actually nice to my mother for more than 24 hours and actually make an effort to make her day great, but this Mother's Day is not like any other we have experienced since it happened right smack in the middle of quarantine. And though almost every shop, restaurant, and movie theater has been closed, I was determined to make my mother's Mother's Day a joyous one.
I started off my day by getting up early and running down to Colonial Cafe in Naperille for my mom's breakfast, which I had to pick up and give to her informally. The breakfast was my mom's favorite: eggs benedict with bacon and fruit on the side. I'll be honest…it wasn't the most beautiful breakfast that I've ever presented to her, but at least she liked it and it came with a free cinnamon roll.
It was pouring rain outside, so my mom and I were trapped in our house for most of the day. We spent the day doing each other's makeup and dancing around the room like we were having seizures. We watched a lot of cheesy rom-coms that made me want to barf but were still pretty entertaining after all.
Since I couldn't go to a nice store to buy my mom a present, I painted her a really badly done painting and made a slideshow of us telling her how grateful I was that she had put up with my craziness for years on end.
The truth is that even though our options were limited this Mother's Day, I personally think it was the best one yet. Being trapped inside for most of the day, I really got the time to really bond with my mother without any real distractions from the outside world. Where we would normally go out for breakfast and spend most of our time on our phones, we really put that aside and I've never felt closer to my mom since when I was first born.
The one thing I truly realized is that if you're ambitious and creative, you can take a boring, normal, stay-at-home day and turn it into something fun and active. So although quarantine had laid out some road blocks, it didn't stop me from giving my mom the Mother's Day she deserved. I hope your mom enjoyed her special day, too.
About the Writer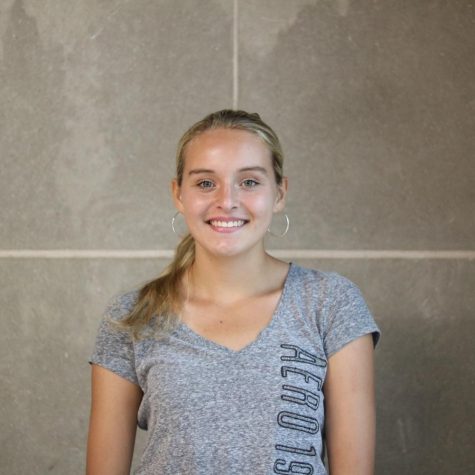 Rachel Cole, Opinions Editor
Rachel Cole is a junior at Naperville Central High School. This is her first year on the Central Times Staff as the opinion editor, photographer, and a staff writer. In her free time she runs cross country and track, is a participant of Red Rage, and Theater Central Her hobbies outside of Cross Country include, watching movies, cooking, drawing, and hanging out with her friends outside of school. She plans to go into either a psych or Journalism field hopefully at the University of Missouri in Columbia.