Column: High School Musical, self-quarantine and Kim Kardashian's diamond earring
Vivian Zhao, Editor in Cheif, Editorial Editor & Columnist
April 13, 2020
In the face of a global pandemic, I spend twenty hours in my room each day. After all Illinois schools shut down, my screen time increased by 139 percent. I set app limits for Instagram and TikTok. I dutifully logged into Canvas each weekday morning and filled out seven Google forms for my classes' attendance. My "school day" fluctuated; sometimes it was 9 a.m. to 2 p.m., sometimes it lasted hours longer than that. For a week, I rinsed bowls and utensils with boiling water.
As my self-quarantine dragged on, my schedule became less defined, a stark contrast to what I imagined my second semester of senior year to be. I came to the belated realization that I competed in my last IHSA (Illinois High School Association) State debate tournament as a junior and that my last DECA tournament was at sectionals. The now virtual college map replaced printed white stickers with rainbow pins on Google Maps. We were uncertain about prom or if we'd walk down the football field, donned in a crimson cap and gown, to graduate. Our neighboring District 204 moved both the events to mid-summer.
The pandemic affected all grade levels. Juniors' annual SAT testing was cancelled as were finals. All AP exams were shortened to 45 minutes and designed to be taken online. Students conducted online labs through simulations and performed workouts posted on discussion boards.
Comparatively, however, my dismay seemed unimportant and even dense. The families of students at my own school struggled to put food on the table with schools- and their cafeterias- shut down and some didn't have access to the Internet that remote learning was so heavily based upon. Doctors and nurses worked long enough that the marks of a face mask were imprinted on their skin. Many self-quarantined, unable to see their family in person after an exhausting work day to avoid potentially infecting them. There are the patients, too, fighting a disease without a current cure, their loved ones' worries exacerbated by a shortage of medical equipment.
It seemed like a suburban, middle-class episode of Kim Kardashian's $75,000 diamond earring. When she threw a fit after losing it in the ocean, her older sister Kourtney remarked, "Kim, there's people that are dying."
Still, emotions shouldn't be invalidated because they seem insignificant. Comparing burdens is unreasonable and generates divisiveness instead of unity. For some, prom and graduation may be the pinnacle of the high school experience, memories that may be stolen away by an intangible pandemic. It's all the more concerning if one does not feel impacted.
While we are all hurt by the coronavirus, too many have directed their anger towards Asian Americans. It breaks my heart to see the onslaught of hate crimes against innocent victims that share my ethnicity.
All of this sheds light on the importance of sensitivity. COVID-19 has been dubbed the "Chinese virus" by some, even President Donald Trump. While they argue that it's a justified name because COVID-19 originated in China, such thinking ignores the group of people that legitimately believes Asians are to be blamed and attacked for the coronavirus, a perception that is only strengthened by the continuous insistence that we call COVID-19 by an unscientific and racially insensitive name. What harm does it do one to replace the "Chinese virus" with "coronavirus" or "COVID-19" instead? There's at most a one syllable difference.
This applies to our own obstacles too. They don't become trivial if someone else is facing more difficulties. At the same time, it's selfish to stay in our own world, caring only about our own needs and complaints.
Social distancing is key. Even if we don't seem sick, asymptomatic persons can still transmit the virus. Likewise, though it may seem like meeting with friends it harmless, a single meeting can expose one to a large number of people, including friends' families, whoever their family members came into contact with and the family members of those people; the list goes on. The seeming inaction we associate with staying home is critical to mitigating the pandemic.
Many are stepping up to help one another out in this time of crisis. Students and staff are 3D printing medical equipment for the hospitals; schools across the district have donated supplies and PPE. Volunteers deliver groceries and prescription drugs to members of the community that are at higher risk and Girl Scouts troops are donating their beloved cookies to medical workers.
It's cheesy and even ironic, but the 3 minute 51 second song from High School Musical may describe it best: like it or not, we're all in this together.
About the Writer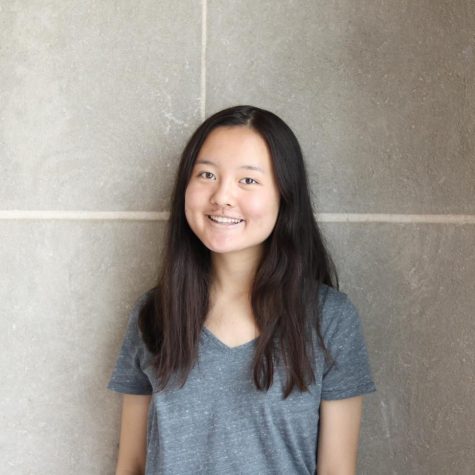 Vivian Zhao, Editor in Chief, Editorial Editor & Columnist
Vivian Zhao is a senior at Naperville Central and this is her second year on staff. Outside of CT, Vivian is a DECA President, debate captain, and runs the public health nonprofit All Hearts Count. She enjoys spending time with her friends, reading, watching Netflix & stargazing. After high school, she hopes to attend college in the east coast and pursue a career in policy or law.